Ask an Attorney a Question for FREE!
2nd personal injury same family how much its worth
by Stephanie
(Antioch CA)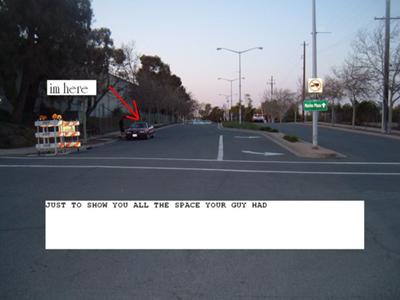 my pink audi u see all the room he had
last Dec 2nd i was sideswiped by a 40 ft winnabego from bumper to bumper
& the car he was towing, not one would contact me for close to 6 months & I needed money for property damages.

I chose to take him to small claims. On the papers for small claims it has a question. #4 you must ask the defendant in person writing or by phone to pay me.

Before filing Claim. I called never got an answer. so one day i was going to the city for some fun & stopped by.

I Approached an old man & asked him if he was mr.------ he replied no so I walked to car & I heard a man say his last name & I knew it was him ,as I was walking back to ask the very old man if he would pay me I was jumped by his daughter she beat me up & I lost me diamond cross necklace it got pulled off.


Answer:


Hello Stephanie,

Wow, well the first accident is an "accident." The second circumstance is an assault, which may carry criminal consequences. You need to talk to an attorney. You probably be entitle to all you property damage (diamond cross included) and all other out of pocket expenses. The pain and suffering will have to be determined by you and your attorney.

You need to find out if this incident (the second one) aggravated the first incident in anyway at all. Your doctor can help you determine that.

Again, it's important that you talk to an attorney right of way. There may be more rights and recovery than you think



Good Luck,
Auto Insurance Claim Advice
Join in and write your own page! It's easy to do. How? Simply click here to return to Got Questions?.
Please see more answers to recent personal injury and auto accident questions below:
---
For a Free Review of Your Case
Please Call (866) 878-2432
---