Ask an Attorney a Question for FREE!
Medical Bills, Medicine, and Other Expenses
You are covered by your own insurance company as long as you have (PIP)
About 99% of the time your medical bills are covered by your own auto insurance company. The normal process of the medical bills, medicine, and other medical-related expenses is as follows: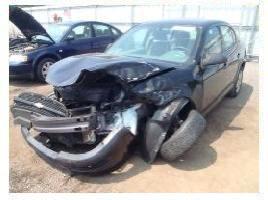 Your insurance company pays your medical provider (as long as it is reasonable and necessary treatment under the Personal Injury Protection terms of the policy).
They will wait until you settle your claim with the insurance company of the responsible party. Once you settle, your carrier will subrogate or go after the payments for medical bills against the insurance company of the at-fault party.
The insurance company of the person that caused the accident will not pay for the medical bills until you settle. Therefore, if you do not carry PIP and/or Medical Payments coverage on your policy, you could end up paying for your medical bills out of your own pocket.
If you do have insurance, remember that your insurance company has only agreed to pay for medical bills, medicine, and related expenses under PIP coverage, but they have not agreed to pay for pain and suffering. Therefore, you need to settle the pain and suffering portion of the claim with the other insurance company separately.
But settle what exactly?
The law of torts and equities and remedies has divided damages into many categories; but the ones that pertain the most to car accidents are: Compensatory Special Damages and Compensatory General Damages. You are entitled to both.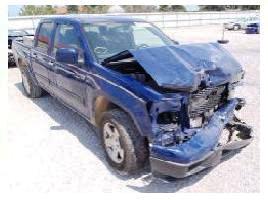 Compensatory Special Damages will provide coverage for those that are tangible or those that we can figure out easily. Medical expenses, medicine, and related bills are considered Special Damages. We can add up how much your medical care and expenses cost.
Compensatory General Damages are those damages that flow generally from the tort (negligence is a tort). Pain and suffering, loss of quality of life (hedonic damages), future income loss, etc., are very difficult to figure out. These damages are subjective.
Your insurance policy will pay for Special Damages first. You must settle for General Damages with the insurance company of the person that hit you (or your own insurance company under the uninsured bodily injury section if you are dealing with an uninsured motorist), and that insurance company will pay the special damages amount back to your insurance carrier making your policy whole.
Insurance policies change and insurance carriers are becoming more aggressive with what coverage they will give you and which ones they would take away.
Some policies are not paying for loss wages (a special damage), or damages that are easy to figure out (like mileage and gas to go to and from the doctors).
You need to read your policy to see if your own insurance company will pay for loss wages, mileage, and or gas, in the event of an accident. If they only cover medical expenses, then you must pay for those bills and add them to the general damages negotiations with the insurance company of the person that caused the accident.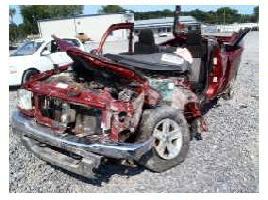 Remember that medical bills are subject to the "reasonable and necessary" standard, which means the insurance companies will average the market rate for the same medical expenses and pay the average.
For example, if the average chiropractic visit is $75 per hour, and your doctor is charging $100, then the insurance company will pay $75. What will happen to the other $25?
Insurance adjusters will tell you that oftentimes the provider will just take the discount rate, so you do not need to worry about it. They will make it sound like they are negotiating a rate with your doctor for the cost of the medical bills. They will NOT.
You must talk to your medical providers about the payment and make sure they do not send it to collections. It is true that in the advent of a dispute, most medical providers will reduce the medical bills to the amount that insurance allows, but this does not mean that all of them will. Talk to your provider and find out what is exactly going on with your bill.
If your insurance company is paying for the medical bills, then you are bound by "reasonable and necessary" clauses of the policy.
But if you are dealing with the insurance company of the negligent party and they are paying for your medical bills in advance (like in the state of Montana), then you are not bound by any policy language. Either they pay the full amount or you present a lawsuit against their client.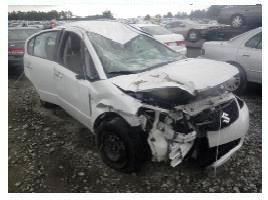 However, you cannot be unreasonable. In other words, you cannot run $5,000 worth of medical bills just because you wanted to. However, a dispute on the bill rate like the one described above ($25 per hour) will not look very good for the opposing party (shortchanging you for 25 bucks).
Medical bills and medicine will always be covered by your insurance company if you have personal injury protection and if the bills are below your policy limit.
This is the reason why you should always carry PIP on your policy. Some agents will tell you that it is cheaper not to have it, and that your medical bills will be covered by your health insurance (which does not cover passengers). This is bad advice. You should always have PIP coverage.
First consult with an attorney that you or your family member knows. If you do not know of anyone, fill out the form below and a pre-screened attorney will contact you in your local area.

Follow the links below for more information about accident injuries, bodily injury claims, and what to ask when making this type of claim.
1. Who can make a bodily injury claim
2. Reserving your bodily injury claim
3. Soft Tissue Claim Part I

4. Permanent Injury Claim
5. Medical bills, medicine, expenses
6. Loss of Wages
7. Loss of Earning Capacity
8. Loss of Business Income
9. Loss of Consortium
10. Loss of Quality of Life
11. Loss of Essential Services
12. Future Treatment and Expenses
13. Pain and Suffering
14. Prior Injuries
15. Psychological Injuries
16. Personal Injury Claim Settlement (evaluation of a claim)
17. Car Accident Injury Claim and Burden of Proof
18. What affects compensation for back and other injury claims
19. A word about Head Injuries

Making a Personal Injury Claim: Steps 1 to 5
Making a Personal Injury Claim: Steps 6 to 10
Pain and Suffering Reimbursement
Damages Calculation
Injury Demand Letter - How to write one
When to write an Injury Settlement Demand Letter
The Actual Injury Demand Letter (Format)
Find a Qualified Attorney in Your City
---
For a Free Review of Your Case
Please Call (866) 878-2432
---