Ask an Attorney a Question for FREE!
Auto Total Loss
Part III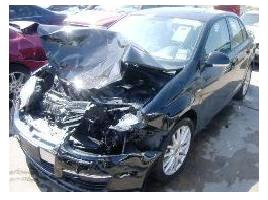 Insurance companies use "independent" companies like CCC Information Services Group, Inc. and ADP/Auto Source to determine the fair market value of an auto total loss. They also use their services to determine the market value of motorcycles, boats, trucks, etc.
The word independent is enclosed in quotation marks because CCC and similar companies only stay in business if the insurance companies hire them (no one else deals with such a high volume of total losses). They do not work for the ultimate consumers (you). This creates an interesting paradox.
The "job" of these third party companies is to find the fair market value of your vehicle. However, if that value is too high, the insurance carrier can stop the contract. It is clear that CCCs and other similar corporations work for companies. Insurance companies are the client, not you.
They have to please their client if they want to turn a profit. The numbers behind the contracts between insurance companies and "fair market value" assessors companies like CCC are staggering. An insurance company can easily spend above fifty million dollars per year on the value estimation of autos alone.
CCC Information Services Group clearly owns a monopoly in its industry. Their main list of clients includes more than 350 insurance companies, which includes the more influential 50. My point is - third party independent evaluations are not really independent.
For more documentation regarding CCC and their evaluation practices read Mr. Stephen C. Ryan's, attorney at law, article - Salvaging the Total Loss Claim. This short article will shed some light on what insurance companies are trying to do.
The insurance adjuster will collect all the data necessary for CCC. She will take an odometer reading; will note the condition of the paint, and the overall condition of the car. A rating code is given to the condition - below average, average, above average, and excellent. She will also make all the necessary notes regarding make, model, options, etc.
The factual data is objective (odometer, year, make, and model) as it cannot be changed. It is what it is. However, the condition of the car is subjective. It is a question of interpretation. If your car was dirty the day of the accident, then the total loss adjuster could rate it "average". When I was handling total loss claims, just about every vehicle was rated below average for its condition (about 90%).
This rating has a significant impact in the final value of your car (the final offer). This rating is about the only point the adjuster can modify. After the inspection of the vehicle and the rating is given, the adjuster will submit all the data to CCC. CCC will then evaluate the market value of your vehicle.
They will mainly use information from dealerships (used car lots) regarding the vehicles they have in their inventory. They will also use newspaper ads and other local magazines. As noted before, they will not use NADA or Kelly Blue Book values because these are national directories, not local. NADA and Kelly Blue Book websites allow you to do a zip code search to take into account the local market conditions.
However, insurance companies usually do not allow this information. They argue that this is still a directory based on "subjective" information. It is someone's idea of what a vehicle would cost and not what it actually sells for if the vehicle ever existed. You should still look at those values as a guide and see if the evaluation of your vehicle is substantially out of range.
Once the evaluation is done by CCC, it is given back to a total loss adjuster (sometimes this is the liability adjuster, a total loss adjuster that only deals with this type of claim, or the field representative).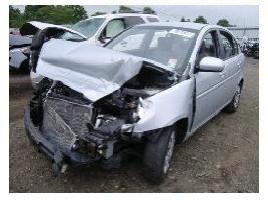 The adjuster will not have much discretion to change these values. When I was handling total loss claims, I had $200 authority to adjust my settlement offers. This is how the auto total loss process works (in a nutshell).
The question is - how can you dispute a low value? How can you document your claim so you get paid what your vehicle is worth? Disputing the value of your car will be another long process where you will have to do a lot more work than you really should. First, you need to get all damage estimates and the comp report CCC provided to the insurance company.
The CCC report should have a list of phone numbers and the exact location of the comparable vehicles. Check to see if they are indeed similar to yours in year, make, model mileage, etc. If they are, then look for other options like, 4x4, CD player, condition, power options, sunroof, etc. Use the comparable values that increase the value and dispute the ones that hurt you.
If a particular comp is found to be more than 30 miles away from where you live, you can object by telling the adjuster that the comps must be within 30 miles or less (you could allow up to 50) or this is not a fair market value as this is not your "market".
Basically, you can (and should) drop everything that is not in your local area. You also should DRIVE (do not call) to these dealerships and used car lots to see the vehicles they are using in the report.
You will be surprised to know that many of these vehicles do not exist. I think CCC calls random dealers and asks them, "If you have such and such vehicle in your lot, with such and such mileage and condition, how much money would you TAKE it for?" The answer is the value that goes in the report.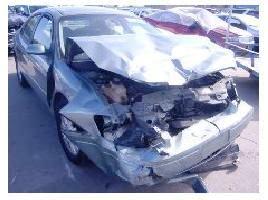 I am not 100% sure this actually occurs, however I have a very strong suspicion that these vehicles either do not exist or they are not really comparable. I know that calling dealers and driving around to double check the CCC report is a lot of work (more than any consumers should be expected to do), but I think it is the only real way to build a strong case against the insurance company.
This process can definitely lead you to a better offer and get you closer to the position you were in prior to the accident. If this technique does not help you, keep an eye on the local newspaper classifieds.
Check for vehicles similar to yours with a good price. If you find any, they will become comps and MUST be accepted by the insurance company. Send copies of these classified ads to your adjuster and explain why the value they are offering is low. Total loss adjusters will have to take into account any newspaper ad that you provide as long as it is from your local market.
If you have evidence like this, the adjuster will not have any option other than to ask for more settlement authority.
For more tips on how to increase your total loss offer, check out this eBook.
It is always a good idea to prove all the available maintenance records of your car (oil changes, tires, batteries, breaks etc.)
These records will not add much value to the final settlement, as insurance carries do not compensate dollar per dollar for these types of records. Insurance companies will depreciate your replaced items (i.e. new tires) and give you only the depreciated amount. Some insurance adjusters will fight you about this.
They will argue that "new tires" will not add value to your car, or that this was already taken into account on the final offer. Other adjusters will tell you that they do not owe you for these items. THIS IS INCORRECT. They DO owe you for these things.
They have to put you back on the position you were in before the accident. This is the concept of indemnification and insurance. If they tell you that they do not owe you any of these, ask them to please put their reasoning into writing and let them cite the applicable state law that allows them to "decline" payment or take these into account.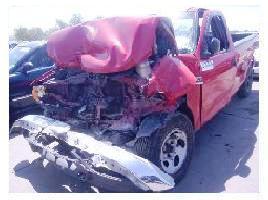 If all of the above fails, then read your policy again and read the right of appraisal clause. This clause gives you the right to dispute value. The insurance adjuster will have to hire an independent appraiser to come and evaluate your vehicle's fair market value.
Insurance companies do not mention this because they have to pay for this appraisal (if they choose the appraiser).
It costs the insurance company anywhere from $300 to $500 for just an appraisal, and if you request a "rush" appraisal (one that is done in 24 hours), it can cost even more. You can also read this eBook to learn how to dispute a low total loss offer.
Read more about Total Loss
---
For a Free Review of Your Case
Please Call (866) 878-2432
---