Ask an Attorney a Question for FREE!
Diminished Value Claim
Insurance companies will make it difficult to make this claim
This is a powerful claim. Insurance companies stay away from even entertaining the idea of a Diminished Value Claim.
When you are in a vehicle accident resulting on damages to your car, will your vehicle ever be the same?
Mechanics will say that the car is fixed to the condition that it was before the accident. We can sit and argue whether or not this is true all day.
What we do know is that your car will not be worth the same.
If you are buying a vehicle, and you learn that this car was in an accident, would you use that information to get a better price? Some people will walk away from the deal all together.
There are companies like CARFAX that will give you an entire history of your car. These reports will reveal any accident, flooding, fire, or total loss records against your car.
CARFAX suggests that you buy their report before you buy any vehicle. If you do, you will know more about your purchase and therefore will have more bargaining power.
CARFAX and similar companies will report any accident your car was involved in. Therefore, when you go to sell your car, there is a big possibility that the buyer will use the information about the accident against you.
For the sake of the argument, let's say that before the accident you could sell your car for $10,000. But after the accident, you can only sell your car for $8,000.
Regardless whether the car was fixed right, whether it had new or used parts, or even if the car was fixed to a better position than prior the accident, you will have a net loss of $2,000 (your diminished value claim).
How can you be compensated for that?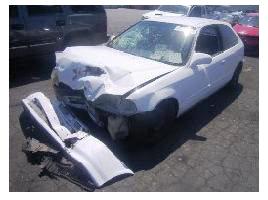 Well, insurance companies have excluded on their policies payments for any diminished value claim made by the insured.
This is true for collision or comprehensive claims as well. Since you are making a claim against your own insurance company, you are bound by the terms of the policy.
The policy says that under these coverages (read your policy first) the carrier will pay to fix your car or its total loss at actual cash value.
This language is excluding pure economic losses that you could make (the diminished value claim).
They have only agreed to fix the car or to settle the total loss, not to pay for any reduced price the car would have after a collision.
If you are involved in an accident where you are seeking coverage under the Uninsured Motorist Property Damage (UMPD) portion of the policy, the terms of the policy are modified to read:
your insurance company will pay you for any damages that you are legally entitled to recover from the responsible party.
Since a diminished value claim is one of those claims you are entitled to recover, then you can make this claim.
You can also make this claim when someone hits you (their fault) and you are seeking compensation against that person's insurance company.
A diminished value claim will be effective if you are hit by an uninsured driver and you have UMPD coverage, or you are hit by a third party and it is their fault.
Some adjusters will tell you that diminished value claims are not "legal" in that state. I am not aware that that is the case in any state. So if they claim this, then ask them to provide such law in writing.
Also remember that if the insurance company does not cover a portion of a claim, it does not mean that you cannot make this claim in a court of law.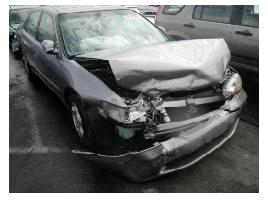 If the insurance company will not pay you for diminished value even when you are entitled to it, then you simply need to file a lawsuit against the responsible party (if someone hit you).
If you are dealing with your own insurance company, then file a complaint with the office of the insurance commissioner and explain that the carrier is unwilling to pay as agreed in the policy:
"All damages and expenses legally entitled to be recovered."
How do you make a successful diminished value claim?
This is where things can get complicated. It will be a lot of work for you to document this type of claim, but in many cases it is well worth the extra effort.
Many attorneys will not make this claim because the amount added to the value of the car is not worth their time. This does not mean that you should not make this claim!
If your car is in very good condition, and you have a way to prove that (mechanic records, receipts of parts, receipts of oil changes, any maintenance records, pictures, etc.), then you need to show those records to the insurance company.
If you have a mechanic that worked in your car prior the accident, then ask her/him to write a letter regarding the condition of the vehicle prior the accident. This is very important for a successful diminished value claim.
Try to establish in writing what was the condition of the vehicle prior the accident (mechanically and aesthetically).
The next step is order a CARFAX report (you should do this at least one month after the accident).
You need to show that your vehicle history was damaged or prejudiced due to the accident.
If the vehicle was not reported to CARFAX (90% of car accidents are reported), then you do not have to show that report.
The claim adjuster will not require you to show the CARFAX report, but it would make your claim a little stronger.
After you have this, you need to show how much your vehicle is worth "today" had the accident not occurred.
Looking at the NADA value or Kelly Blue Book Value will not help your case.
These books or directories are national, and you need local data. The best resource is going to be your local newspaper.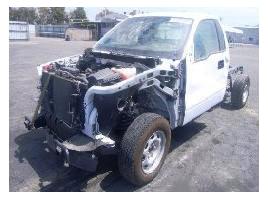 Keep an eye out for vehicles similar to yours and see how much they are worth.
Once you have a good idea of what your car is worth, then you need to go to a dealership and/or someone that buys vehicles. Ask them how much they would pay for your car, even when it is fixed to perfect condition, but with an accident on the record?
The amount of money that the person would take off because of the accident is the same amount of money your insurance should pay you for the diminished value claim. Make sure they put the amount the dealership would pay in writing.
This information is solid regarding the depreciation of the vehicle due to the accident.

For example:
If my car is worth $10,000 before the accident, and a dealer will be willing to offer me $8,000, but after the dealer learns that the car was hit, then he offers me $6,000, then the Diminished Value Claim would be for $2,000 ($8,000 - $6,000).
Remember, only information in writing counts.
1. Insurance Vehicle Repairs
2. Can I dispute the adjuster's estimate?
3. Auto Claim with Prior Damages
4. My car is on fire! Fire losses
5. Auto Damage Estimate
6. Diminished Value Claims
7. Vehicle Total Loss Part 1
8. Vehicle Total Loss Part 2
9. Rental Car Claim and Loss of Use Page 1
10. Rental Car Claim and Loss of Use Page 2
11. Stereo Equipment Claim
12. Personal Property Damage Claim
13. Sentimental Property Damage Claim
14. Damage to Real Property Claims
15. Animal Loss or Vet Bills Claim
---
For a Free Review of Your Case
Please Call (866) 878-2432
---