Ask an Attorney a Question for FREE!
State Traffic Law
Before you take responsability for an accident read your state law
To determine if you violated any traffic law, you really should check your state motor vehicle code (or traffic code for some states).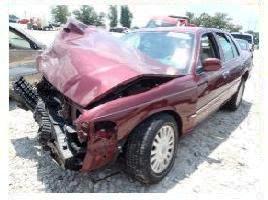 Read carefully the specific definitions. Remember that the department of motor vehicles (DMV) guides and booklets are not considered valid when looking at vehicle accidents or determining fault. Instead, you must look at the codified state law enacted by your state legislature (the law of your state).
Do not simply rely on what an adjuster tells you, read the code line by line and determine what the law really is. You will be surprised to find out that in many cases you did not violate any law!
Read your state code as it applies to you line by line and make sure it applies to your specific situation. General applications of the law will not suffice as evidence of a violation of the code.
To find your state's chapter of state traffic law click the link below.
If you get a ticket, you need to be able to get it dismissed or it can make you the "at fault" party.
See the table below for a link to every state traffic code.
Traffic Ticket eBook
Speeding Ticket eBook
Determining fault for the accident
Driver DUTY
Rules of the Road of your State
Driver BREACH
CAUSATION
DAMAGES
State Accident Law
---
Subscribe to our Free Newsletter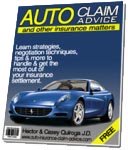 Join our free monthly subscription with tips, news, articles, negotiation techniques, and more about insurance companies and their claim process.
---
For a Free Review of Your Case
Please Call (866) 878-2432
---