Ask an Attorney a Question for FREE!
Head Injuries
How much does is your head injury worth? The answer has to do with you, your doctor, your medical records, and your treatment
A head injury can be very delicate. Depending on the impact, you can lose your equilibrium, vision, and even memory.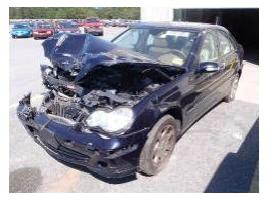 If you think you had a head injury and if it is affecting your everyday life, then you need to go to the doctor. Many insurance adjusters will "dismiss" claims that allege only headaches because this type of claim is easy to make.Just about anyone in a car accident can claim that they have headaches.
If the impact was significant, and your head hits the headrest, then a bad head injury could be lingering behind the scenes.
Do not take any chances. Go and see a doctor and have X-Rays taken. If you have any kind of double vision, then you need to report that to the doctor immediately.
Double vision can be a "bad" sign. Remember that if you were in a car accident, and if you carry PIP coverage, then you are covered even if you are just getting checked.
If you do have a head injury, then you need to contact an attorney.Head injuries can be worth quite a bit of money if you have good advice. Insurance adjusters will try to get you to settle for close to nothing if they can (i.e. $25).
It is important that if you plan to give a recorded statement, you should report all your symptoms right then. If you miss any, they could tell you later on that you did not report them because you did not have them.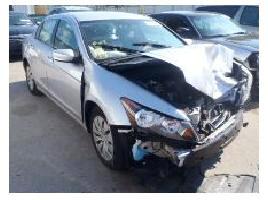 Evaluating a claim like this one is very complex. There are many variables that come into play.
Past, present and future pain and suffering must be accounted for. Also, a possible disability for a back head injury will have to be estimated. If you will have any wage loss or loss of business income, then you need to make sure this is estimated in your claim when your settle or you will lose your rights.
To ensure these things are accounted for, contact an attorney in your area and discuss your case.Most lawyers will give you a free review of your case. Take advantage of this. An attorney will tell you if your back head injury is worth taking the insurance company to court.
A claim like this one takes substantial amount of time and money to settle. Two to three years is a common period of time to reach settlement. It all depends on your state statute of limitations. Some states allow for up to four years to settle. Time is truly what is going to tell how bad a head injury really is.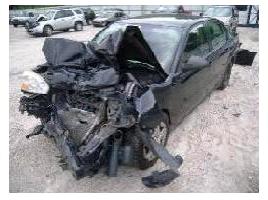 A word of caution, a back head injury could be a brain injury (in which case, you must have an attorney), but it could also be a "simple" claim.
You could go to the doctor only to find out that you need Advil. If that is the case, your injury claim will not be worth very much.
However, even if that is the case, at least you know exactly what is going on and your medical bills will be covered by your own carrier. It is better to be safe than sorry. It is better to know what you are dealing with the earliest possible time.
Insurance companies are not on your side—talk to a personal injury attorney before you make any decisions! Fill the form below or call toll free at (866) 493-7760.
Follow the links below for more information about accident injuries, bodily injury claims, and what to ask when making this type of claim.
1. Who can make a bodily injury claim
2. Reserving your bodily injury claim
3. Soft Tissue Claim Part I

4. Permanent Injury Claim
5. Medical bills, medicine, expenses
6. Loss of Wages
7. Loss of Earning Capacity
8. Loss of Business Income
9. Loss of Consortium
10. Loss of Quality of Life
11. Loss of Essential Services
12. Future Treatment and Expenses
13. Pain and Suffering
14. Prior Injuries
15. Psychological Injuries
16. Personal Injury Claim Settlement (evaluation of a claim)
17. Car Accident Injury Claim and Burden of Proof
18. What affects compensation for back and other injury claims
19. A word about Head Injuries

Making a Personal Injury Claim: Steps 1 to 5
Making a Personal Injury Claim: Steps 6 to 10
Pain and Suffering Reimbursement
Damages Calculation
Injury Demand Letter - How to write one
When to write an Injury Settlement Demand Letter
The Actual Injury Demand Letter (Format)
Find a Qualified Attorney in Your City
---
For a Free Review of Your Case
Please Call (866) 878-2432
---