Ask an Attorney a Question for FREE!
Soft Tissue Injury | Part II
You must show that your injury was significant!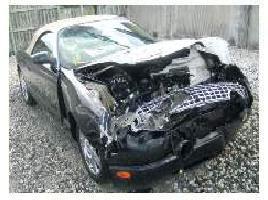 If you have a soft tissue injury claim and do not have a primary care physician, then look one up on the phonebook. When you visit your primary care physician ask to be referred to a chiropractor or a physical therapist.
They will perform the necessary examinations to find out what is wrong with you. If you went to the emergency room, it is very likely that they take x-rays of your soft tissue injury at that time.
If they did not, then the M.D. would probably order them. This is important because the x-rays will reveal if you have a permanent injury and/or if the injury is severe enough.
Some doctors do not order x-rays because they can tell if you have broken bones or if you do have severe injuries at the first visit. It is always better to be cautious and have x-rays taken.
Before you leave your doctor's office (or the emergency room), you need to ask for a "release of work" note regardless of whether you need it or not. The doctor usually will give you 1-3 days off from work. Again, this shows the seriousness of the injury to any adjuster. If anything, it shows that you are in pain and cannot work.
If you go back to work the day of or the day after the accident, then you are basically saying that you are okay, or at least feeling well enough to head back to your work place. This can backfire on you later on.
Remember that you are entitled to loss of wages, so your loss of wages will be compensated at the time of settlement (including the days after the accident).
It is very easy to ask for a "release of work form" when you are visiting the doctor. It is not as easy to call and make a second appointment to simply ask for a release.
If you forget to ask and your doctor does not give you a release, then you need to call your supervisor at work and tell them that you cannot come in due to the accident. Your supervisor will probably log in your absence.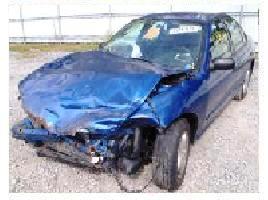 These steps might seem like you are taking advantage of the situation, but in reality this is one of the only ways to secure your soft tissue injury claim.
Insurance companies will call and offer you $50 for your pain if you do not follow the steps above. If insurance carriers believe that you were in pain, they would offer you more than that.
Unfortunately, they do not. They believe that everyone out there is or will be taking advantage of the insurance company (ironically, insurance carriers take advantage of injured people).
It is true that some or maybe a lot of people are trying to take advantage of an already bad situation, but most honest working people just want to be fairly compensated for their damages. $50 to $150 for pain and suffering, a soft tissue injury, and a release of all bodily injury claims is simply offensive.
The first medical visit and their medical evaluation will be critical to your case. However, you need to be in some kind of ongoing treatment that documents your injury. First, you need to be visiting a chiropractor.
Depending on how hard the impact was, you need to start seeing your chiropractor three times per week, reduce treatment to two times per week, then once a week, and later every other week.
Basically, the adjuster will want to see that the treatment is "helping you" improve your condition. If you are going in for treatments, they should help (that is the presumption). If the treatment does not help, then you need to try something else. Remember, the key to soft tissue injury claims is "REASONABLE treatment".
It is a good idea to seek physical therapy and also have a treatment schedule that decreases over time. If this does not work, go back and talk to your primary care physician and see if he can refer you to a neurologist.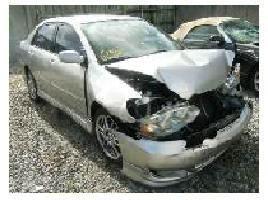 The claim adjuster will be looking to see when you or your doctor will tell them that the soft tissue injury is back to pre-accident condition.
If the adjuster finds out that this is the case, then further treatment will not be "reasonable and necessary" (they will not pay for it), and after this point the insurance adjuster will not add anymore value to your claim.
Remember that if your doctor documents that you are back to pre-accident condition but then tells you to continue doing in-home exercises, then you are "NOT" at pre-accident condition.
Always look to see if you were released to in-home exercise programs, this could be a great piece of evidence that will benefit your case. You cannot possibly be healed if you have to do exercise routines every night.

Read Soft Tissue Injury Part I

Learn how to negotiate your personal injury claim with this eBook

If you've been injured and don't know what to do next, a local personal injury attorney can answer your questions and help you decide what to do.
The insurance claim process can be complicated, and insurance companies don't always advocate for you. Just fill out the form below to talk with a personal injury lawyer near you.
Insurance companies are not on your side. You can either get this personal injury eBook or talk to a personal injury attorney before you make any decisions!
Follow the links below for more information about accident injuries, bodily injury claims, and what to ask when making this type of claim.
1. Who can make a bodily injury claim
2. Reserving your bodily injury claim
3. Soft Tissue Claim Part I

4. Permanent Injury Claim
5. Medical bills, medicine, expenses
6. Loss of Wages
7. Loss of Earning Capacity
8. Loss of Business Income
9. Loss of Consortium
10. Loss of Quality of Life
11. Loss of Essential Services
12. Future Treatment and Expenses
13. Pain and Suffering
14. Prior Injuries
15. Psychological Injuries
16. Personal Injury Claim Settlement (evaluation of a claim)
17. Car Accident Injury Claim and Burden of Proof
18. What affects compensation for back and other injury claims
19. A word about Head Injuries

Making a Personal Injury Claim: Steps 1 to 5
Making a Personal Injury Claim: Steps 6 to 10
Pain and Suffering Reimbursement
Damages Calculation
Injury Demand Letter - How to write one
When to write an Injury Settlement Demand Letter
The Actual Injury Demand Letter (Format)
Find a Qualified Attorney in Your City
---
For a Free Review of Your Case
Please Call (866) 878-2432
---