Ask an Attorney a Question for FREE!
Reasonable and Necessary Clause
Designed to protect the insurance company
Insurance companies will use Reasonable and Necessary clauses against you every chance they get. I like to call them the "I will nickel and dime you clauses. "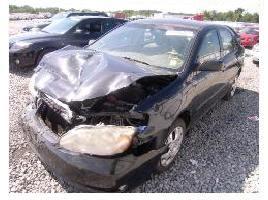 It allows insurance companies to collect data for products and services (car rentals, medical services, tow trucks, car repairs, car parts, etc.) and then average the rates in your local market for these.
They will only pay the average price. You will be responsible for the rest.
This means that if the average chiropractic visit is $20, and your doctor charges $22, then you will be responsible for the difference because it is an "unreasonable charge."
Trust me, your insurance adjuster will deduct $2 and will spend three hours fighting you about it.
This clause gives your insurance company power over you. They have the data and all the information collected from hundreds of claims.
They can tell you what is reasonable and necessary.
You will not have access to this data unless you ask, and, even if you do ask you will have to call and verify each piece of information to make sure is right (this can take months).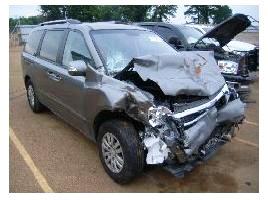 That does not mean that you should not ask!
They must provide you with this information. If they cannot provide it, then either they pay what they owe or you would have evidence of bad faith.
If you are having problems with an insurance company withholding information on what is reasonable and necessary, contact the insurance commissioner or the department of insurance in your state.
They can force them to release the necessary information to you.
Click below for an explanation of insurance coverages and terms:
Automobile Liability Insurance or Liability Page 1
Automobile Liability Insurance or Liability Page 2

Automobile Medical Payments or Personal Injury Protection (PIP) Page 1
Automobile Medical Payments or Personal Injury Protection (PIP) Page 2

Collision Coverage (Protection Against Loss to the Auto) Page 1
Collision Coverage (Protection Against Loss to the Auto) Page 2
Comprehensive Coverage (Protection Against Loss to the Auto) Page 1
Comprehensive Coverage (Protection Against Loss to the Auto) Page 2

Under or Uninsured Motorist Property Damage (UMPD) Page 1
Under or Uninsured Motorist Property Damage (UMPD) Page 2

Under or Uninsured Motorist Bodily Injury (UMBI)

Rental Reimbursement or Loss of Use Coverage Page 1
Rental Reimbursement or Loss of Use Coverage Page 2
Restoration Coverage

Towing and/or Road Assistance Coverage (Emergency Packages)
Insurance Clauses and Terms
Overview
Actual Cash Value or ACV
Additional Insurance Clause
Cancellation of Coverage Clause
Choice of Law Clause
Forum Selection Clause

Duty to Cooperate Clause
Duty to Report Losses Clause
Financial Responsibility Clause
Insurable Interest Concept
Interpretation of the Policy Concept
Mandatory Arbitration Clause
Mitigation of Damages Clause
Non Duplication of Benefits Clause
Proof of Loss Clause
Promissory Estoppel Concept
Reservation of Rights Concept
Reasonable and Necessary Clause
Right of Appraisal Clause
Right of Settlement Clause
Rights of Counsel Concept
Subrogation of Rights Clause Part I
Subrogation of Rights Clause Part II
Statute of Limitations Concept
Replacement Cost Value
Restoration Coverage
Transfer of Benefits Clause
---
For a Free Review of Your Case
Please Call (866) 878-2432
---