Ask an Attorney a Question for FREE!
Insurable Interest Clause
You are required to have a financial interest in the car you are insuring
Insurable Interest requires you to have a legal interest in property you are insuring.
This means that you (the policy holder) must be the legal or registered owner of the property insured.
This used to be an issue when a teenager (not living at home) was given a vehicle as a gift (titled to him) by her parents.
The parents would add the vehicle to their policy and pay extra premium.
When there was a claim, the carrier would claim that the parents did not have an insurable interest in the vehicle, and therefore the insurance company did not owe for the loss.
Insurance carriers are taking premium and they are aware of the ownership situation. Because of this, they are no longer using this clause in their policies or not enforcing them.
In addition, many states have declared them illegal. If your insurance company is quoting this policy to exclude coverage, be sure to research your state legislation on this subject.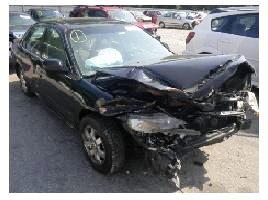 Your insurance company might just be trying to pull a fast one on you.
Insurable interest however is applicable in other circumstances.
This is the clause that bars coverage once you sell your car. The moment you sell your vehicle, your financial interest on the vehicle stops, and so does the policy coverage.
This is why, once you sell a car, the car must be insured by the person buying the car even if your policy has yet to expire six months down the road.
These issues become very confusing when you are taking payments for a car.
You still have a financial interest on the car (the portion not paid), but the buyer also has a financial interest (the part already paid).
Because of this clause, many insurance adjusters will be looking to see what kind of arrangement and purchase and sale agreement the parties performed.
This clause is also supported by strong public policy in every state.
This is the clause that helps to avoid fraudulent claims.
No one can buy a policy on your vehicle, vandalize or burn it down, and later cash the proceeds from the insurance company.
Only the owner can buy and cash and insurance policy on a vehicle.
Click below for an explanation of insurance coverages and terms:
Automobile Liability Insurance or Liability Page 1
Automobile Liability Insurance or Liability Page 2

Automobile Medical Payments or Personal Injury Protection (PIP) Page 1
Automobile Medical Payments or Personal Injury Protection (PIP) Page 2

Collision Coverage (Protection Against Loss to the Auto) Page 1
Collision Coverage (Protection Against Loss to the Auto) Page 2
Comprehensive Coverage (Protection Against Loss to the Auto) Page 1
Comprehensive Coverage (Protection Against Loss to the Auto) Page 2

Under or Uninsured Motorist Property Damage (UMPD) Page 1
Under or Uninsured Motorist Property Damage (UMPD) Page 2

Under or Uninsured Motorist Bodily Injury (UMBI)

Rental Reimbursement or Loss of Use Coverage Page 1
Rental Reimbursement or Loss of Use Coverage Page 2
Restoration Coverage

Towing and/or Road Assistance Coverage (Emergency Packages)
Insurance Clauses and Terms
Overview
Actual Cash Value or ACV
Additional Insurance Clause
Cancellation of Coverage Clause
Choice of Law Clause
Forum Selection Clause

Duty to Cooperate Clause
Duty to Report Losses Clause
Financial Responsibility Clause
Insurable Interest Concept
Interpretation of the Policy Concept
Mandatory Arbitration Clause
Mitigation of Damages Clause
Non Duplication of Benefits Clause
Proof of Loss Clause
Promissory Estoppel Concept
Reservation of Rights Concept
Reasonable and Necessary Clause
Right of Appraisal Clause
Right of Settlement Clause
Rights of Counsel Concept
Subrogation of Rights Clause Part I
Subrogation of Rights Clause Part II
Statute of Limitations Concept
Replacement Cost Value
Restoration Coverage
Transfer of Benefits Clause
---
For a Free Review of Your Case
Please Call (866) 878-2432
---