Ask an Attorney a Question for FREE!
Non Duplication of Benefits Clause
This means that you cannot get paid twice for the same damage or injury! Or can you?
Non Duplication of Benefits clause explains that if an insured receives payment for damages from any source, then he/she will not be entitled to payment by his/her own insurance company (for those same damages).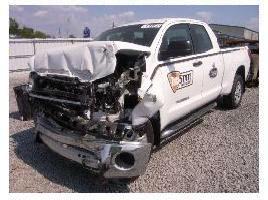 The opposite situation also applies, if an injured person receives compensation for the injury, from a source independent of the responsible party (his or her own insurance) then the responsible party will have to pay the insurance company.
A similar circumstance occurs with the collateral source rule: a rule of evidence that prohibits the admission at trial of evidence that a victim's damages were compensated by some other source of compensation (usually insurance companies).
For example, in a personal injury action, evidence that the plaintiff's medical bills were paid by medical insurance is not admissible.
However, this is a rule that bars "evidence" to come in. It does not apply to insurance negotiations.
Also, even if the evidence is excluded, many states do not allow for double recovery.
If these rules are not in effect in your state, then payments by insurance companies (even your own) can be considered by a jury, in which case you can receive a reduced amount because they perceive it as this – that your damages were already paid.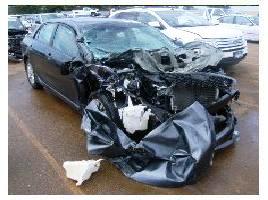 Non Duplication of Benefits clauses are not enforced in many states, Arizona and Montana for example. If you are in an accident in those states, the injury payments (not the damages to your car) can be paid twice.
How? If you file a personal injury protection claim (PIP), and your insurance company pays your doctor's visit, then the responsible party's insurance company will have to pay you AGAIN for those payments.
Why? It is because State Law has rendered Non-Duplication of Benefits and Subrogation of Rights Clauses invalid. Check with your local department of insurance to find out what state laws say regarding these clauses.
Click below for an explanation of insurance coverages and terms:
Automobile Liability Insurance or Liability Page 1
Automobile Liability Insurance or Liability Page 2

Automobile Medical Payments or Personal Injury Protection (PIP) Page 1
Automobile Medical Payments or Personal Injury Protection (PIP) Page 2

Collision Coverage (Protection Against Loss to the Auto) Page 1
Collision Coverage (Protection Against Loss to the Auto) Page 2
Comprehensive Coverage (Protection Against Loss to the Auto) Page 1
Comprehensive Coverage (Protection Against Loss to the Auto) Page 2

Under or Uninsured Motorist Property Damage (UMPD) Page 1
Under or Uninsured Motorist Property Damage (UMPD) Page 2

Under or Uninsured Motorist Bodily Injury (UMBI)

Rental Reimbursement or Loss of Use Coverage Page 1
Rental Reimbursement or Loss of Use Coverage Page 2
Restoration Coverage

Towing and/or Road Assistance Coverage (Emergency Packages)
Insurance Clauses and Terms
Overview
Actual Cash Value or ACV
Additional Insurance Clause
Cancellation of Coverage Clause
Choice of Law Clause
Forum Selection Clause

Duty to Cooperate Clause
Duty to Report Losses Clause
Financial Responsibility Clause
Insurable Interest Concept
Interpretation of the Policy Concept
Mandatory Arbitration Clause
Mitigation of Damages Clause
Non Duplication of Benefits Clause
Proof of Loss Clause
Promissory Estoppel Concept
Reservation of Rights Concept
Reasonable and Necessary Clause
Right of Appraisal Clause
Right of Settlement Clause
Rights of Counsel Concept
Subrogation of Rights Clause Part I
Subrogation of Rights Clause Part II
Statute of Limitations Concept
Replacement Cost Value
Restoration Coverage
Transfer of Benefits Clause
---
For a Free Review of Your Case
Please Call (866) 878-2432
---