Ask an Attorney a Question for FREE!
Small Claims Court
An Overview of the Process
So are you planning on taking matters into your own hands? Small claims court is often a good solution that people overlook.
Insurance companies will drag their feet, not pay for your repairs on time (or pay for used parts), cut you out of a rental car early, offer you a low total loss settlement, etc...
Insurance companies dominate and control the process of how, when, and how much your car will be fixed, and how your medical bills will be paid (if not in full). That is, if you do not present a formal lawsuit.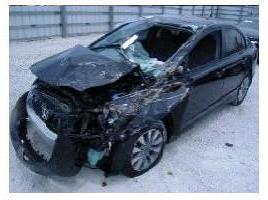 You can file a lawsuit in Superior or District Court, but this will require an attorney that can help you with the pleadings and all the legal jargon.
An attorney can be expensive and in a strictly property damage case, they will probably not work in a contingency fee.
This is why Small Claims Court can be a good forum for you. You can actually explain your point of view, explain why you believe you deserve what you are seeking (i.e., get your car fixed), and have the person that hit you come to explain. Sometimes getting an explanation (and an apology) is better than having to deal with the insurance company.
Small Claims Court has its own negative aspects (check the Other Considerations section). But the one of the most important ones to remember is that there is no legal advice admitted in court.
There cannot be lawyers, insurance adjusters, paralegals, clerks, etc in the small claims court. It will be you against the party that hit you, that is it. This makes it a little easier as you can explain your version of events in plain English.
If you get a judgment, the other party must pay it, and if they have insurance, their insurance company will have to pay this within 20 to 45 days (depending on your jurisdiction).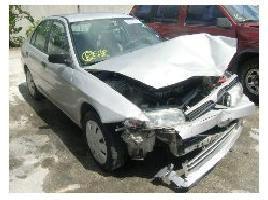 As a general rule, insurance companies do not appeal judgments from Small Claims Court so you can be pretty sure that you will be paid (if you prevail).
Also, in most states this process is rather quick. You can be in court in less than two weeks, which is substantially less time than having to deal with pesky adjusters.

Most people hate the fact that they have to go to court. They do not want to be considered "sue happy. However, when the insurance company is trying to say that you are at fault, or that they will be fixing your car with substandard parts, you will be forced to take matters to court.
There is one added bonus on doing this: The person paying for insurance (the person that hit you) will not be very happy on knowing that his insurance company is dragging their feet and might get him sued.
Usually this creates the "I will call my adjuster and have a couple of words" effect on the insured which means the adjusters and their boss will be persuaded to pay your damages and move on.
Some insurance companies will pay you without going to court because they do not want a judgment against their client (the insured's record is important). However, some carriers would rather roll the dice and see what happens.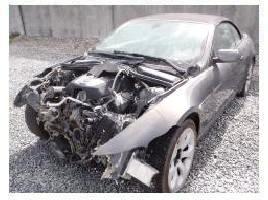 If this is the case, their client is usually even more frustrated when he/she learns that the insurance company cannot do much to help them as they are not allowed in court.
It is up to them alone to defend themselves (does not look good for an insurance company when consumers are paying thousands of dollars per year to be "defended" in car accidents and the insurance company cannot do anything about it).
Read more here:
Traffict Ticket eBook
Speeding Ticket eBook

1. Small Claims Court (Overview)
2. When to go Small Claims Court
3. Important Small Claims Considerations
4. How to argue your Small Claims Case
5. Small Claims Court Legal Argument Part I
6. Small Claims Court Legal Argument Part II
7. Arguing in Small Claims (the Police Report)
8. Small Claims Court and the Auto Damages
9. Small Claims and the Injury Claim
10. Collecting the Small Claims Award
11. Appealing the Small Claims Court decision

Total Loss eBook
Personal Injury eBook

---
For a Free Review of Your Case
Please Call (866) 878-2432
---