Ask an Attorney a Question for FREE!
Comprehensive Coverage
Page 2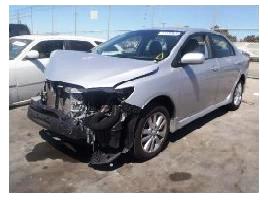 There are some things to remember regarding comprehensive coverage.
Most insurance policies will protect your vehicle, but not the contents of your car.
Personal property is excluded from most policies under comprehensive coverage (this concept also applies to collision). This can get complicated in some instances.
Say you have a truck with a camper on it. Is the camper personal property or is it part of the vehicle?
Insurance adjusters will tell you that if the equipment or the part in question is attached to the vehicle by bolts, then it is part of the vehicle and therefore covered.
If it is not then there would be no coverage. In the case of the camper, that is simple (most campers are always attached to a truck by bolts).
However, what about equipment like standing DVD players, GPS systems, or satellite radios?
This field is highly disputed. The insurance company will tell you that your equipment is not part of the vehicle because there are no screws or bolts holding the equipment together.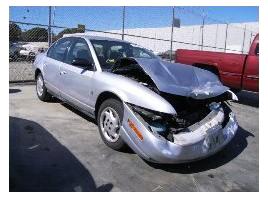 Some Insurance companies (SAFECO, PROGRESSIVE, ALLSTATE, GEICO, and others) are excluding items like these from their policies altogether. They are starting to exclude higher end stereo systems, equalizers, amps, custom speakers, etc.
If you have some of these equipments in your vehicle, then you must start looking for the right insurance carrier. If your stuff gets stolen, you do not want your adjuster to tell you that they do not cover GPS or subwoofers because they are not bolted to the car.
In addition, they will only pay Actual Cash Value for everything, so they will depreciate your equipment to its value today. This maybe a substantial discount, sometimes 80% reduction from what you paid.
The theory that if something is not bolted or attached to the car, then it is not part of the car is questionable.
What about the spare tire, and all the equipment that comes with the car? How about the owner's manual? Are these items part of the car? All of these will be disputed.
Is the key part of the car? I think that it is pretty obvious, yet I have seen insurance companies deny coverage for stolen car keys.
They argue that the key is not bolted to the car. This is ridiculous. If I was in this situation, I would file a complaint with the state insurance commissioner.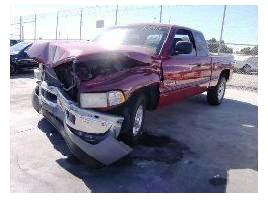 Some insurance companies will pay to replace the actual key, but they will not pay to re-key the car. This is also a bad move in my opinion by the insurance company.
If someone stole your key, they can just come back and take the entire automobile, a bigger loss to you and a bigger loss to your insurance company.
Arguments about this issue are always present. However, when the insurance company becomes contradictory on their own terms and are playing a dirty game with you, then you need to report them.
Mitigation of damages clauses allows you to avoid a bigger loss. Although, these clauses do not appear very often under the Comprehensive Coverage section, they do appear under the "other provision section" that every policy has.
These clauses are designed so the insured and the claimant can make proactive moves to avoid a bigger loss.
My point is - when you want to have your car re-keyed because someone stole the keys, they should allow you to mitigate your damages (avoid a bigger loss by driving around town in a car knowing that someone else has the key).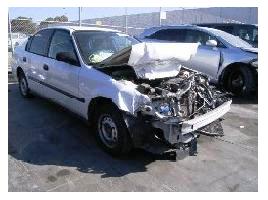 Insurance companies do not want to answer this argument, and I honestly think it is a lot stronger than "the key was not bolted to the car."
There are certain requirements that must be met before they will provide Comprehensive Coverage for your stolen vehicle.
You must have a police report and you will have to wait anywhere from 24 to 72 hours before the insurance carrier will provide any coverage.
Their argument for the wait is that most vehicles turn out somewhere else within that period of time. You will not get a rental (if you have rental coverage) until this time has lapsed.
Many policies extend Comprehensive Coverage to rental cars as well. If you drive a rental car and you have a Comprehensive Coverage claim, then your policy will cover that car (the rental car).
It does not mean they will provide a rental vehicle for you if you have a comprehensive claim. You need rental or loss of use coverage for that.
Comprehensive Coverage Page 1.
Click below for an explanation insurance coverages and terms:
Automobile Liability Insurance or Liability Page 1
Automobile Liability Insurance or Liability Page 2

Automobile Medical Payments or Personal Injury Protection (PIP) Page 1
Automobile Medical Payments or Personal Injury Protection (PIP) Page 2

Collision Coverage (Protection Against Loss to the Auto) Page 1
Collision Coverage (Protection Against Loss to the Auto) Page 2
Comprehensive Coverage (Protection Against Loss to the Auto) Page 1
Comprehensive Coverage (Protection Against Loss to the Auto) Page 2

Under or Uninsured Motorist Property Damage (UMPD) Page 1
Under or Uninsured Motorist Property Damage (UMPD) Page 2

Under or Uninsured Motorist Bodily Injury (UMBI)

Rental Reimbursement or Loss of Use Coverage Page 1
Rental Reimbursement or Loss of Use Coverage Page 2
Restoration Coverage

Towing and/or Road Assistance Coverage (Emergency Packages)
Insurance Clauses and Terms
Overview
Actual Cash Value or ACV
Additional Insurance Clause
Cancellation of Coverage Clause
Choice of Law Clause
Forum Selection Clause

Duty to Cooperate Clause
Duty to Report Losses Clause
Financial Responsibility Clause
Insurable Interest Concept
Interpretation of the Policy Concept
Mandatory Arbitration Clause
Mitigation of Damages Clause
Non Duplication of Benefits Clause
Proof of Loss Clause
Promissory Estoppel Concept
Reservation of Rights Concept
Reasonable and Necessary Clause
Right of Appraisal Clause
Right of Settlement Clause
Rights of Counsel Concept
Subrogation of Rights Clause Part I
Subrogation of Rights Clause Part II
Statute of Limitations Concept
Replacement Cost Value
Restoration Coverage
Transfer of Benefits Clause
---
For a Free Review of Your Case
Please Call (866) 878-2432
---