Ask an Attorney a Question for FREE!
Cancellation of Coverage
Can the insurance company cancel coverage at any time?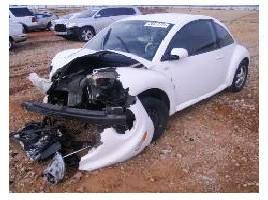 Cancellation of Coverage Clause
Insurance companies retain the right to reduce or cancel coverage.
State law forbids insurance companies from dropping you cold, they must allow you time for you to find another insurance company.
This requirement varies from state to state and from carrier to carrier, but usually, insurance companies must give you a notice 20 days before the cancellation date or 20 days before the policy period ends, whichever comes first.
The section devoted to "policy terms and conditions" will explain to you how you should cancel coverage in case you no longer want to be insured by that carrier.
Most policies required you to do it in writing. The important thing to remember is that most insurance companies will consider a cancellation of coverage effective when you put the letter in the mail.
Proof of the mailing of your letter will count as notice of cancellation (the postmark date).
Because you are paying for coverage for a specific period, the insurance company will have to give you a refund (if any) for the time that you were not insured (the remaining time in the policy).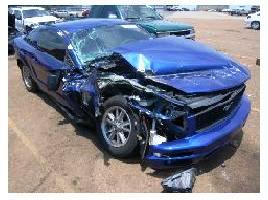 This refund is usually mailed within 30 days from when the insurance carrier RECEIVES the notice of cancellation of coverage.
If the insurance company fails to refund you for the period of time they were supposed to have cancelled your policy, they will have to provide coverage for you in that period in case of a claim.
This applies regardless of who cancelled the coverage (you or the insurance company). The unearned premium must be returned.
The insurance can reduce or issue cancellation coverage for different reasons noted in the actual policy.
Usually those terms speak of fraud, misrepresentation, suspension of driver's license of ANY driver resident, and non-payment of premium.
In the last case, the insurance company will issue a cancellation of coverage letter without any notice to you.
In every other case, when the insurance carrier finds that the insured is breaching the terms of the policy like driving the vehicle for purposes other than for personal use (i.e. delivery, newspaper route, or for business), the insurance company will not renew the policy, but coverage will remain in effect until the end of the policy period.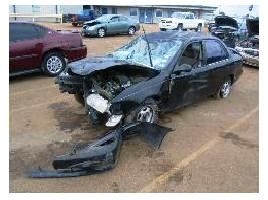 Insurance companies are reluctant to issue cancellation coverage notices for obvious reasons. They do not want to lose your monthly payment, and there are regulations restricting them from canceling your insurance coverage without a good cause.
The problem is that insurance companies can find a good cause in just about anything.
If they find out that insuring you is a "higher risk" than they have previously anticipated, then they can raise the premium (on the next policy period) or cancel your coverage.
This is the reason why many people do not like filing claims.
They fear that the insurance company will raise the rates or cancel coverage altogether.
This can happen, but "the claim" must have created substantial damage or must have indicated that you are a very high risk to insure.
For example, you get in an accident when driving under the influence of alcohol.
Pay attention to the mail coming from your agent and/or insurance carrier directly. Oftentimes it looks like junk mail, but it can contain important endorsements.
Endorsements are the tools insurance companies use to make changes to the policy you already have.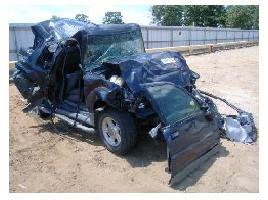 They will tell you that the changes will be effective after a certain date. These changes can be critical and can take coverages away from you.
They can change definitions, exclusions, and even the insuring agreement (their promise of coverage).
Having the endorsement as well as your policy at hand will be critical to the way you handle your claim.
If you are not sure what policy you have (edition and effective dates) and/or what endorsements are applicable to you, then you need to contact your agent and ask that your declarations page, policy, and all endorsements be mailed to you.
Do no try to settle or to interpret your policy without these documents at hand.
Click below for an explanation of insurance coverages and terms:
Automobile Liability Insurance or Liability Page 1
Automobile Liability Insurance or Liability Page 2

Automobile Medical Payments or Personal Injury Protection (PIP) Page 1
Automobile Medical Payments or Personal Injury Protection (PIP) Page 2

Collision Coverage (Protection Against Loss to the Auto) Page 1
Collision Coverage (Protection Against Loss to the Auto) Page 2
Comprehensive Coverage (Protection Against Loss to the Auto) Page 1
Comprehensive Coverage (Protection Against Loss to the Auto) Page 2

Under or Uninsured Motorist Property Damage (UMPD) Page 1
Under or Uninsured Motorist Property Damage (UMPD) Page 2

Under or Uninsured Motorist Bodily Injury (UMBI)

Rental Reimbursement or Loss of Use Coverage Page 1
Rental Reimbursement or Loss of Use Coverage Page 2
Restoration Coverage

Towing and/or Road Assistance Coverage (Emergency Packages)
Insurance Clauses and Terms
Overview
Actual Cash Value or ACV
Additional Insurance Clause
Cancellation of Coverage Clause
Choice of Law Clause
Forum Selection Clause

Duty to Cooperate Clause
Duty to Report Losses Clause
Financial Responsibility Clause
Insurable Interest Concept
Interpretation of the Policy Concept
Mandatory Arbitration Clause
Mitigation of Damages Clause
Non Duplication of Benefits Clause
Proof of Loss Clause
Promissory Estoppel Concept
Reservation of Rights Concept
Reasonable and Necessary Clause
Right of Appraisal Clause
Right of Settlement Clause
Rights of Counsel Concept
Subrogation of Rights Clause Part I
Subrogation of Rights Clause Part II
Statute of Limitations Concept
Replacement Cost Value
Restoration Coverage
Transfer of Benefits Clause
---
For a Free Review of Your Case
Please Call (866) 878-2432
---