Ask an Attorney a Question for FREE!
Duty to Report Losses
Your are required to report within 30 days
The Duty to Cooperate clause is in every insurance policy.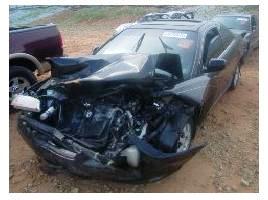 It puts the insured (you) in the position of having to provide information to the insurance provider and help them in insurance company requests.
Not only does information have to be provided, but it also has to be provided in a timely manner.
There are not many restrictions on what information the insurance company can acquire to adjust a claim.
The only real limitation is that the information requested must be related to the claim being made.
However, insurance carriers are able to justify the need for just about any personal information. If you have a property damage claim only, it will not be necessary to see your medical records.
If you are making a claim, you are probably putting yourself to close scrutiny.
The insurance company can request very intrusive information from you. They can ask questions like who lives with you, your relationships, your habits, or whatever they feel is necessary to investigate a loss.
They can look at medical records, financial data, legal documents, and personal documents when investigating a claim.
They will provide you with medical authorization forms to fill up so they can request your medical history directly from the medical providers.
They will also give you employment forms to complete so they can contact your employer (or clients) or look at your taxes, vacation status, sick leave, and anything else they need.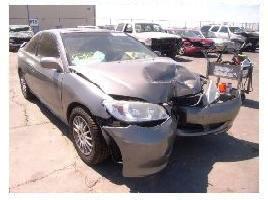 They can ask you to give declarations under oath, appear in court, and work with their attorney.
Failure to comply with any of these could result in denial of coverage.
Note that insurance companies will ask for your recorded statement and they will quote the "Duty to Cooperate" to force you to give a recorded statement.
You are obligated to give your statement and explain your version of events, but you are not required by state law or the policy to do it in any specific manner.
This means that you could do it in writing, verbally, or in a recorded statement, but you can decline to be recorded without jeopardizing coverage.
Duty to Cooperate does not mean you have to give statements while you are being recorded.
It is important to mention that most insurance companies do not actually deny coverage based on the duty to cooperate clause alone.
They have a duty to protect your interest. Denying coverage solely on the basis of lack of cooperation can put them in a bad position in front of a judge.
If they want to do this, the claim would have to be documented very well.
They would have to request the information from you several times (in writing), and would have to give you a good faith opportunity to respond.
In addition, they must show that they could not obtain the information from anywhere else.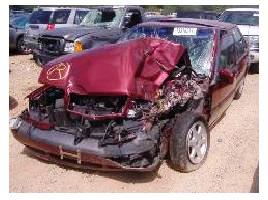 For example, if you do not want to give your statement (sometimes accidents can be horrible experiences and you simply do not want to go over it again), then the insurance company needs to look for the information form other sources (i.e. a police report).
If the police report reveals the information needed, then they will not need your statement and therefore they cannot deny coverage on the grounds of "Duty to Cooperate".
You have a duty to cooperate or help, but you do not have to do it in any certain way. The only thing that is usually required from you is to give a statement (not recorded) under oath (that you are telling the truth under the penalty of perjury).
Click below for an explanation of insurance coverages and terms:
Automobile Liability Insurance or Liability Page 1
Automobile Liability Insurance or Liability Page 2

Automobile Medical Payments or Personal Injury Protection (PIP) Page 1
Automobile Medical Payments or Personal Injury Protection (PIP) Page 2

Collision Coverage (Protection Against Loss to the Auto) Page 1
Collision Coverage (Protection Against Loss to the Auto) Page 2
Comprehensive Coverage (Protection Against Loss to the Auto) Page 1
Comprehensive Coverage (Protection Against Loss to the Auto) Page 2

Under or Uninsured Motorist Property Damage (UMPD) Page 1
Under or Uninsured Motorist Property Damage (UMPD) Page 2

Under or Uninsured Motorist Bodily Injury (UMBI)

Rental Reimbursement or Loss of Use Coverage Page 1
Rental Reimbursement or Loss of Use Coverage Page 2
Restoration Coverage

Towing and/or Road Assistance Coverage (Emergency Packages)
Insurance Clauses and Terms
Overview
Actual Cash Value or ACV
Additional Insurance Clause
Cancellation of Coverage Clause
Choice of Law Clause
Forum Selection Clause

Duty to Cooperate Clause
Duty to Report Losses Clause
Financial Responsibility Clause
Insurable Interest Concept
Interpretation of the Policy Concept
Mandatory Arbitration Clause
Mitigation of Damages Clause
Non Duplication of Benefits Clause
Proof of Loss Clause
Promissory Estoppel Concept
Reservation of Rights Concept
Reasonable and Necessary Clause
Right of Appraisal Clause
Right of Settlement Clause
Rights of Counsel Concept
Subrogation of Rights Clause Part I
Subrogation of Rights Clause Part II
Statute of Limitations Concept
Replacement Cost Value
Restoration Coverage
Transfer of Benefits Clause
---
For a Free Review of Your Case
Please Call (866) 878-2432
---