Ask an Attorney a Question for FREE!
Loss of Consortium
A claim made by the spouse of the injured person or by his/her children
Loss of consortium is a claim made by the spouse or the children of the injured party. The claim is really for the loss of companionship and advice.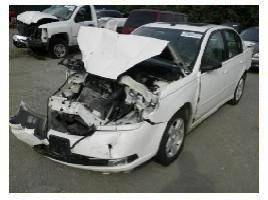 Notice that this claim is limited to spouses and to children. Siblings, friends, and common law unions (union without marriage) are excluded.
The law places value on your relationships with your family, and this is the reason why this type of claim exists. The problem is to "place a monetary value" on the suffering due to the loss of these relationships. How much does parental guidance cost? Is your loss of consortium worth $10,000 or $1,000,000?
Note: It is the spouse and/or the children that are entitled to the settlement here. The value is in what the children and/or the spouse lost, not in what the injured parent lost. It is not the dad's inability to teach his son, but the rather the son's inability to learn from his dad.
Losses of consortium claims are very complicated and there is a lot of debate over who should be entitled to make this claim.
Get a great Bodily Injury E-book for more key information.
Usually, loss of consortium will refer to legally married couples even though there has been a constant battle in different legislatures around the country to include same sex couples and unmarried but committed spouses. Your state might allow this type of claim for those circumstances.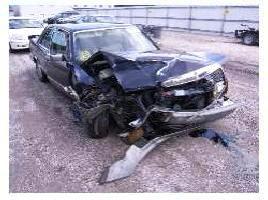 The most common Loss of Consortium Claim is - decreased or limited sexual activity between spouses.
Basically the spouse of the injured party cannot have sexual relationships the way they used to before because of the accident and it is a direct result of the personal injury. Is there value on this? I think everyone can agree that there is a lot of value on this type of loss.
However, this loss of consortium claim is a very intrusive claim, so much that it could persuade many people entitled to this recovery to decline making this claim.
Since the claim will be focused on someone's sexual performance, their sexual life will be an "open book" in depositions and for the jury (which would then become public record).
Defense attorneys will be asking what sexual positions the injured party can no longer perform, and how often they performed such activity prior the accident. Questions like this one could make the testimony embarrassing and emotional. Insurance company attorneys know this and will use that information against the injured party.
Regardless of how embarrassing the testimony is, this type of claim is valid. Insurance companies seem to settle quicker and pay more for this type of claim if the injured can argue correctly.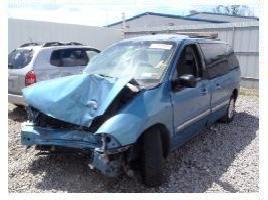 If the insurance carrier mishandles this claim, they can be easily faced with two lawsuits (the injured party's and his/her spouse's). The legal cost alone is a motivation for both parties to settle out of court.
However the attorney for the injured person could have a difficult time winning the loss of consortium claim. Many juries feel that missing out on certain aspects of life or making adjustments and compromises are just a standard part of living (should not be entitled to money damages).
In these cases, the loss of consortium claim must show extreme circumstances in order to gain a favorable verdict. Life-changing injuries and permanent disabilities generally gain much more empathy from judges and jurors when loss of consortium is claimed.
This is the type of claim where attorneys must be present to defend your rights and your reputation!
Follow the links below for more information about accident injuries, bodily injury claims, and what to ask when making this type of claim.
1. Who can make a bodily injury claim
2. Reserving your bodily injury claim
3. Soft Tissue Claim Part I

4. Permanent Injury Claim
5. Medical bills, medicine, expenses
6. Loss of Wages
7. Loss of Earning Capacity
8. Loss of Business Income
9. Loss of Consortium
10. Loss of Quality of Life
11. Loss of Essential Services
12. Future Treatment and Expenses
13. Pain and Suffering
14. Prior Injuries
15. Psychological Injuries
16. Personal Injury Claim Settlement (evaluation of a claim)
17. Car Accident Injury Claim and Burden of Proof
18. What affects compensation for back and other injury claims
19. A word about Head Injuries

Making a Personal Injury Claim: Steps 1 to 5
Making a Personal Injury Claim: Steps 6 to 10
Pain and Suffering Reimbursement
Damages Calculation
Injury Demand Letter - How to write one
When to write an Injury Settlement Demand Letter
The Actual Injury Demand Letter (Format)
Find a Qualified Attorney in Your City
---
For a Free Review of Your Case
Please Call (866) 878-2432
---