Ask an Attorney a Question for FREE!
Back Injury
The answer has to do with you, your doctor, your medical records, and your treatment
If you are wondering how much compensation there is for a back injury, you first need to determine under what statute you are seeking that compensation under.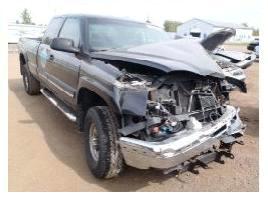 You could be protected under Labor and Industry statutes and/or under worker compensation laws. If your back injury was caused by a car accident where no worker's compensation law applies, then this page will answer your question.
The question, "How much compensation is there for a back injury?" is a hard question to answer because there are many variables that will affect your claim. Remember, you are seeking compensation for the entire injury, not just for pain and suffering.
What variables affect your compensation?
What is the nature of the injury?
Are doctors willing to diagnose your injury or is your injury one of those where you have to seek treatment every so often with a chiropractor?
The key to a good settlement award is having strong medical records showing that your injury was diagnosed. This can add a lot of value to that injury.
Another factor that can add value is "you". Who are you? What is your profession?
Believe it or not this will affect the way insurance companies evaluate how much compensation for back injury claims they will give you.
If you are the CEO of a company, your time away from work will probably be worth way more than that of a "normal" employee. Remember that time away from work or loss wages can be evaluated for present and future losses.
How can an injury affect your job?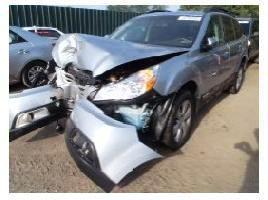 If the injury has little or no relation to your actual job or career, then it will negatively affect how much compensation for back injury you will receive and vice versa. For example, if you are in an office all day, the injury to your back will prevent you from moving as fast as before, which will reduce some productivity.
However, if you are an athlete, a back injury can put you completely out of a game or a season. Or if you are a laborer where your job is completely physical then your productivity will be highly reduced.
How much compensation for back injury you receive will depend on how much the injury affects your current job. The question is again, how much?
It really depends on what the medical records will reflect. If your doctor is willing to explain that your ability to perform your duties will be impaired for an extended period of time, you need to include whatever wage loss you will incur (even if you get paid sick leaves).
If your doctor releases you and writes that you are completely recovered or you are back to pre-accident condition, then the value of your back injury will decrease because you cannot include "future pain and suffering and wage loss".
Can you determine how much compensation for a back injury you will receive?
Get a great Bodily Injury E-book for more key information.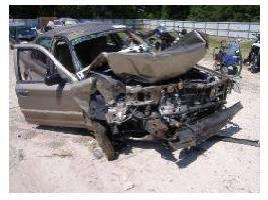 Taking into account the variables above, the bottom line will be treatment. If you do not go to the doctor, then your claim will not be worth much! Insurance adjusters will not tell you this but it is the truth.
How can you claim that you are in pain if you do not go see a doctor?
There are a lot of explanations but adjusters are cynical and will tell you that they believe that if you were hurt and in pain, then a visit to the doctor would have been a priority in your life.
Going to the doctor is very important in any injury claim. Also, one thing that is very critical is the notes the doctor writes about your condition.
I have seen many medical records where patients state that they are 90% better and that they are "okay" in every single visit.
90% + 90% = 180% better! You get the point.
I am not suggesting to you that you should lie or misrepresent your injury. What I am saying is that when you visit a medical facility, most doctors will be taking notes of everything you say.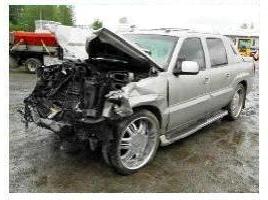 Adjusters will review your medical file and "pick up" those little things that devalue your claim.
What else can devalue your claim? Your life activities! Are you claiming back injuries but you are going to the local rodeo to bullfight? You get the point!
Many people just tell these things to the doctor or nurse and they get reported. The insurance adjuster will point out that your life was not as injured, or that you were not in so much pain because you mowed the lawn on April 10th, per such and such report.
To recap:
You injury compensation depends on:
1. Continued treatment

2. Your job

3. Your position

4. Your medical records

5. And your life style
Follow the links below for more information about accident injuries, bodily injury claims, and what to ask when making this type of claim.
1. Who can make a bodily injury claim
2. Reserving your bodily injury claim
3. Soft Tissue Claim Part I

4. Permanent Injury Claim
5. Medical bills, medicine, expenses
6. Loss of Wages
7. Loss of Earning Capacity
8. Loss of Business Income
9. Loss of Consortium
10. Loss of Quality of Life
11. Loss of Essential Services
12. Future Treatment and Expenses
13. Pain and Suffering
14. Prior Injuries
15. Psychological Injuries
16. Personal Injury Claim Settlement (evaluation of a claim)
17. Car Accident Injury Claim and Burden of Proof
18. What affects compensation for back and other injury claims
19. A word about Head Injuries

Making a Personal Injury Claim: Steps 1 to 5
Making a Personal Injury Claim: Steps 6 to 10
Pain and Suffering Reimbursement
Damages Calculation
Injury Demand Letter - How to write one
When to write an Injury Settlement Demand Letter
The Actual Injury Demand Letter (Format)
Find a Qualified Attorney in Your City
---
For a Free Review of Your Case
Please Call (866) 878-2432
---