Ask an Attorney a Question for FREE!
Auto Property Damage Claims
Tricks the insurance company will use against you
Auto property damage claims include all damages to your car, your rental expenses, towing, storage, and any personal property loss (i.e. cds, sunglasses and handbags) caused by the accident.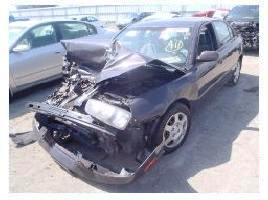 In order to recover for these damages directly from your own insurance company, you need to have collision, comprehensive, rental, and/or uninsured property damage.
You can always recover for these damages from someone else's insurance company if they are liable for the accident. It is important to note that there are certain claims you can make that are simply not covered by insurance.
For example, some insurance polices exclude Diminished Value claims, however this does not mean that legally you cannot ask for this type of recovery in a court of law or in small claims court.
Another example is simply a rental car. Most insurance companies will try to put you in the cheapest car they can, however, you can ask a court for the actual loss of use of your vehicle.
There seems to be confusion between what insurance pays and what you are legally entitled to recover. Make sure you differentiate the two. Oftentimes, the insurance company will suggest that you do not have any legal recourse for damages their client caused.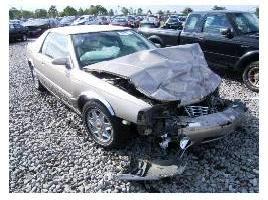 Remember, the fact that insurance does not pay for something does not mean that you cannot try to recover from the person that wronged you directly.
Under this section, I will cover how insurance companies evaluate the property damages and how they offer settlements. Auto property damages claims tend to be less subjective than bodily injury claims. The question, "How much will it cost you to fix the car?", is easier to answer than "How much is your headache worth?".
Insurance companies are very good litigators. They know what they can get away with. This does not mean that they will not try to cross the line and get away with not paying you what they owe.
You need to be aware of what the insurance company can deduct and what they cannot.
When consumers look at seeking payment from an insurance company, they want the insurance provider to pay for everything they can get. But on the other hand, if your insurance is paying someone else for something you damaged (e.g. an old car), would you want them to pay someone else for a new vehicle? Probably not.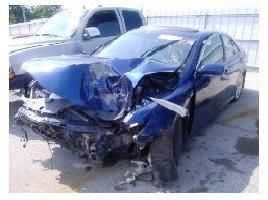 Remember, the reason why we pay insurance is to be put back in the position we were in right before the accident, and not to profit from it. If I damage a door, then my insurance should pay for a door and make sure the door is in working condition, not necessarily a new door.
However, this is not always achieved and insurance companies will try to depreciate everything they can to save money out of consumers.
Please follow the links below to find more information about specific property damage claims.
1. Insurance Vehicle Repairs
2. Can I dispute the adjuster's estimate?
3. Auto Claim with Prior Damages
4. My car is on fire! Fire losses
5. Auto Damage Estimate
6. Diminished Value Claims
7. Vehicle Total Loss Part 1
8. Vehicle Total Loss Part 2
9. Rental Car Claim and Loss of Use Page 1
10. Rental Car Claim and Loss of Use Page 2
11. Stereo Equipment Claim
12. Personal Property Damage Claim
13. Sentimental Property Damage Claim
14. Damage to Real Property Claims
15. Animal Loss or Vet Bills Claim
---
For a Free Review of Your Case
Please Call (866) 878-2432
---