Ask an Attorney a Question for FREE!
Personal Injury Attorney
Get the best representation available!
Your personal injury attorney should be close to you (she must be local!). They are the only individuals who can really help you understand your state laws and the impact they will have in your award for damages.
Not having a competent personal injury attorney can lead to a substantially reduced award. Your injury can be worth a significant amount of money, but you must talk to an attorney before deciding if you should take an insurance company's offer.
DO NOT SIGN ANYTHING until you talk to an attorney, please! A good personal injury attorney will usually give you a free hour consultation with no expectations. All it will cost you is an hour of your time to listen to the best possible course of action for your case.
Common and important questions you need to discuss with a local personal injury attorney:
Do you think there is any liability on my part?
Should I file an insurance claim with my own insurance company?
Do you think that the insurance company of the at fault driver is the only realistic source of recovery?
How long before you believe we should file a lawsuit?
Would you take this claim to trial? Or do you think this claim can be settled?
The question about liability is very important because it will tell you of the other side can look for damages and/or recovery against you. Personal injury claims are not only about "getting a settlement" but also about defending against allegations against you.
A good personal injury attorney will evaluate a settlement agreement as going to trial can be very expensive. Since the cost of litigation (i.e. filing fee, experts, medical records, etc.) can be substantial, your award will be reduced by this cost. You may be better off with a settlement than a great case as they often will be very costly.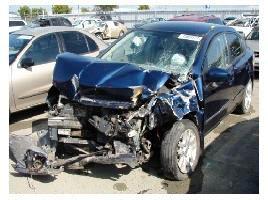 A good lawyer can simply tell you if litigation will even be an option (a realistic option). You lose nothing by asking (again, it's free!).
Certain facts can substantially increase your award! This is why we stress the need to talk to an attorney. A glimpse that your injury is permanent and your award could be double or even tripled. It is important for you to have a strong practitioner review your case and ALL medical records to see if there is a significant finding regarding your future recovery. Remember, you are entitled to future damages also (future medical treatment, future wage loss, future pain and suffering, etc).
Most adjusters will not take "future" damages seriously without strong documentation. You can document your own claim, of course, but an attorney can significantly help you collect the proper documentation to truly impact an award (or a verdict).
---
For a Free Review of Your Case
Please Call (866) 878-2432
---