Ask an Attorney a Question for FREE!
Wyoming Insurance Laws
Compulsory Wyoming Insurance laws require anyone driving through Wyoming to carry auto liability insurance on all vehicles they operate. The minimum insurance coverage a motor vehicle owner must possess is detailed below.
What is Your Case Worth in Wyoming?
Ask a Lawyer Now!
Minimum Limits of Compulsory Auto Insurance Coverages in WY: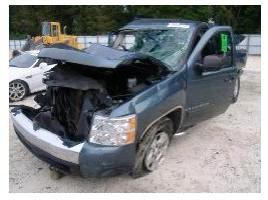 At least $25,000 for the bodily injury or death of one person in a single accident
At least $50,000 for bodily injury or death of more than one person in a single accident
At least $20,000 for damage to property
* In Wyoming, auto liability insurance is not mandatory for off-highway vehicles and for non-registered non-operational vehicles.
* Uninsured/Underinsured Motorist (UM/UIM) Coverage is not a required coverage of the state of Wyoming.

Wyoming Insurance laws adapt a Tort system. Higher insurance coverage limits are greatly recommended for all vehicle owners of the state because state laws allow damaged parties to take legal action for them to recover for their losses.
Adequate coverage will protect an at-fault insured from being sued for losses not covered for by the insured's auto insurance policy. If you are financially capable, then carry more insurance coverage than what is necessitated by Wisconsin Insurance laws. Purchase insurance coverages with limits that are high enough to protect you (the driver), your family (the passengers) and your assets (everything you might lose in the event of a court decision against you).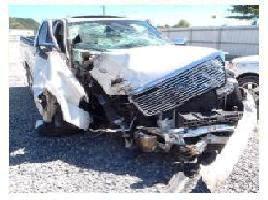 Remember, if you caused an auto collision you will be responsible for paying for all the damages of the other party. If the auto liability insurance limits you carry are not high enough to shoulder all the expenses, the damaged party will go after your assets to recoup for his losses that your insurance was unable to cover.
Wyoming allows insurance companies to write policies that bar family members from insurance coverage. It is legal for insurance providers to exclude a household member from possibly making a claim if the said household member is assessed to be "high-risk".
A family member's driving history is one of the many elements that determine if he is high-risk or not. A list of exclusions from coverage and a list of situations that free the insurance provider from providing coverage are listed in the exclusions page of your auto insurance policy.
Examine your auto insurance policy carefully and check to see if all your household members are covered. An exclusion from coverage not only means an exclusion from protection against losses but also an exclusion from protection against a lawsuit.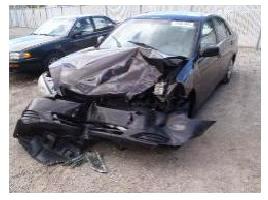 The fine for failing to follow Wyoming Insurance Laws (that is, carrying no auto insurance) is at least a $250 for the first offense. The fines increase in magnitude on subsequent violations. Usually, the fines are twice as much on the second offense.
Operating a vehicle that has no insurance on Wyoming roadways is a serious traffic offense and is punishable with jail time for the driver. You can avoid these sanctions by always keeping your auto insurance policy current and by always paying your premium on time.
Wyoming Insurance Laws
Jurisdiction

Modified Comparative Fault -- 51 Percent Bar

Liability Insurance required?
Yes
Personal injury liability maximum for one person injured in an accident.
$25,000
bodily injury liability maximum for all injuries in one accident.
$50,000
property damage liability maximum for one accident.
$20,000
PIP required?
No
No-fault state?
No
Uninsured motorist coverage required?
No
Bodily Injury Statue Of limitations
4 Years
Property Damage Statute of Limitation
4 Years
Small Claims Court Maximum Limit
$7,000
Back to all 50 states insurance laws and regulations.
For a Free Review of Your Case
Please Call (866) 878-2432
---