Ask an Attorney a Question for FREE!
Future Treatment
You are entitled to payments for future expenses as long the insurance company agrees to it and as long as it is taken into account prior to settlement!
Anytime that you have an injury and you are looking at settling, you must account for future medical treatment. You must be able to estimate the cost of future care and medication that you will incur after the claim is settled.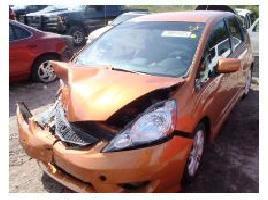 Remember that once you settle, the insurance carrier will have no obligation to you at all. If you think that you might have an injury or there might be a possibility of future expenses and medical care, then you must account for that before you settle the claim.
The value of future treatment is hard to determine. How much treatment are you going to need eventually? Attorneys are quick to point this expense out and try to work out some numbers into the final settlement. However, insurance companies have creative ways around this issue so they do not have pay (or at least not on the spot) for future medical treatment.
When it is clear that the injury will require future medical care, insurance companies will try to structure a settlement so they do not have to give you any money unless you actually seek treatment.
An example of this type of settlement structure is when the insurance adjuster creates a new bank account for you. They will deposit the amount they believe the future treatment will cost, and they would make those funds available to you when you need them.
The catch is that any payment out of this account or any withdrawal of funds must be authorized by the insurance company.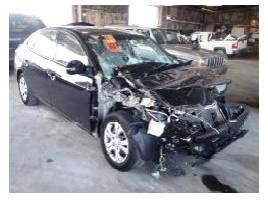 They will only make payments directly to medical providers for treatment that is related to the accident. Therefore, if you go to the doctor because of an unrelated injury or problem, the insurance company will review the bill and decline payment.
One of the advantages of a settlement like this is that you earn interest on the balance on the account (unless the insurance company you are dealing with has already changed that!).
This type of settlement is disliked by attorneys and probably will not benefit you in the long run. If they pay you directly for future treatment, then you can use that income for any sickness.
However, if you take this type of structured settlement, then the insurance company will not pay anything until they are 100% sure your injury is completely related to the accident.
If you decline a settlement like this, the insurance company will then offer you a substantially reduced amount for future treatment.
They will give you the option to allow them to monitor the injury and the medical bills or they will offer you substantially lower amount of money for any future treatment. Usually an offer to cover future treatment would look like this:
$10,000 in an interest bearing account for 12 months where the insurance carrier reviews the bills prior to paying or $2,000 cash.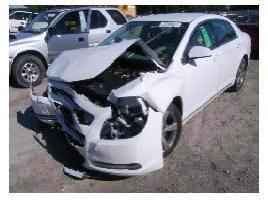 You can see that they are paying for future treatment for only 12 months. The numbers above are subject to change depending on the injury, the conditions of the actual settlement, the policy limits, and many other issues. But you get the idea of what the insurance company will be trying to do.
One of the things that I was trained to do as a claim adjuster was to review medical records. I was trained to look for specific information about the patient nearing his pre-accident condition.
Insurance adjusters want to see this because it takes away any payment for future treatment. If you are in the same position you were in before the accident, then no payment is owed to you.
How do they reach a number for future treatment?
Insurance adjusters can look at the treatment that you did receive and forecast what your treatment could be in a worst case scenario.
Remember that most injuries heal with time, so treatment would decrease month by month. But the numbers that claim adjusters look at are dubious at best. The data is given to them and there is no double checking or ensuring that the data is correct.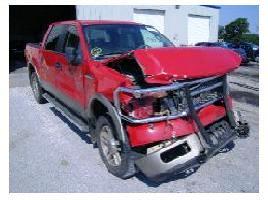 In many occasions the insurance carrier does not allow their own adjusters to have access to these numbers or the sources. If you are dealing with a permanent injury, then the best way to evaluate and truly estimate your future treatment expenses is by hiring a good personal injury attorney.
They have resources available, medical experts and economists, to do a more accurate forecast.
You can always ask for Future Treatment payments unless your doctor has stated in writing that you are back to pre-accident condition!
Insurance companies are not on your side. You either get this personal injury eBook or talk to a personal injury attorney before you make any decisions!
Follow the links below for more information about accident injuries, bodily injury claims, and what to ask when making this type of claim.
1. Who can make a bodily injury claim
2. Reserving your bodily injury claim
3. Soft Tissue Claim Part I

4. Permanent Injury Claim
5. Medical bills, medicine, expenses
6. Loss of Wages
7. Loss of Earning Capacity
8. Loss of Business Income
9. Loss of Consortium
10. Loss of Quality of Life
11. Loss of Essential Services
12. Future Treatment and Expenses
13. Pain and Suffering
14. Prior Injuries
15. Psychological Injuries
16. Personal Injury Claim Settlement (evaluation of a claim)
17. Car Accident Injury Claim and Burden of Proof
18. What affects compensation for back and other injury claims
19. A word about Head Injuries

Making a Personal Injury Claim: Steps 1 to 5
Making a Personal Injury Claim: Steps 6 to 10
Pain and Suffering Reimbursement
Damages Calculation
Injury Demand Letter - How to write one
When to write an Injury Settlement Demand Letter
The Actual Injury Demand Letter (Format)
Find a Qualified Attorney in Your City
---
For a Free Review of Your Case
Please Call (866) 878-2432
---