Ask an Attorney a Question for FREE!
Injury Settlement Demand Letter
How to write one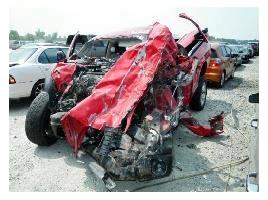 How do you write a good injury settlement demand letter? This question is emailed to me often, and I cannot really give a direct answer as there are many variables to consider. It is difficult to approach an answer from all the "possible angles".
A good injury letter of demand is crucial in the negotiation process. This letter is where you (or an attorney) lay out all the pertinent information to "document" or back up your injury damages.
Here is where you have the opportunity to show why or how an injury has impacted your lifestyle and how you determine the number you would be willing to settle for.
It is very important to note that the demand letter usually "sets" the real negotiation in place. My point is that this letter will start a "back and forth" negotiation process.
It is very unusual for the first letter of demand to be accepted and be able to settle your claim (if this happens, it is probably because the offer was way too low).
However, letters of demand "take" the negotiation stage to a different level.
If you are able to write a compelling letter, the insurance adjuster (and her manager) will understand that you are an educated person.
This will give you more bargaining power at the end. You absolutely must have this letter encoded in a computer. Do not write it by hand, it will take a lot of credibility away from you and it will harm your case.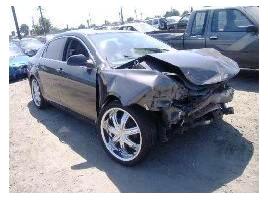 It is very possible that your letter will not even be read if it is not typed.
The most important thing about a demand letter is the fact that it is "written".
This becomes part of the record and it will be used by a court of law in case there is a dispute between you and/or the insurance company.
Adjusters try very hard to settle injury claims over the telephone. Most of these conversations are not part of the record.
Insurance companies like to settle over the telephone because by not having the settlement negotiation in writing, a court or the department of insurance cannot see what arguments where raised by them. They cannot see if the insurance company stepped out of bounds.
The second most important thing is that this letter allows the writer time to think and clearly explain the basis of the claim.
This is the reason a good demand letter will lay out the negligence or fault aspect of your claim (e.g. on such and such date, your insured hit me), the injury basis (i.e. the doctor's records show that I have a head injury), and the amount you will be willing to settle for (my injury is worth $XX,XXX).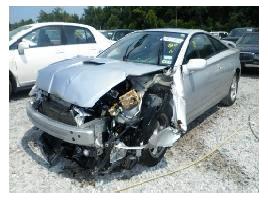 There are many types and forms of demand letters. I have seen many different styles that attorneys use as different devices to pressure or spark a "good" answer from an insurance company (hopefully a check, but usually another letter).
There is really no "one" best way to write it, but we have a few tips that can help you write compelling injury demand letters that can end up giving you a good settlement.
Learn how to negotiate your personal injury claim with this eBook.
If you've been injured and don't know what to do next, a local personal injury attorney can answer your questions and help you decide what to do.
The insurance claim process can be complicated, and insurance companies don't always advocate for you. Just fill out the form below so you can talk with a personal injury lawyer near you.
Insurance companies are not on your side. You should either get this personal injury eBook or talk to a personal injury attorney before you make any decisions!
Follow the links below for more information about accident injuries, bodily injury claims, and what to ask when making this type of claim.
1. Who can make a bodily injury claim
2. Reserving your bodily injury claim
3. Soft Tissue Claim Part I

4. Permanent Injury Claim
5. Medical bills, medicine, expenses
6. Loss of Wages
7. Loss of Earning Capacity
8. Loss of Business Income
9. Loss of Consortium
10. Loss of Quality of Life
11. Loss of Essential Services
12. Future Treatment and Expenses
13. Pain and Suffering
14. Prior Injuries
15. Psychological Injuries
16. Personal Injury Claim Settlement (evaluation of a claim)
17. Car Accident Injury Claim and Burden of Proof
18. What affects compensation for back and other injury claims
19. A word about Head Injuries

Making a Personal Injury Claim: Steps 1 to 5
Making a Personal Injury Claim: Steps 6 to 10
Pain and Suffering Reimbursement
Damages Calculation
Injury Demand Letter - How to write one
When to write an Injury Settlement Demand Letter
The Actual Injury Demand Letter (Format)
Find a Qualified Attorney in Your City
---
For a Free Review of Your Case
Please Call (866) 878-2432
---