Ask an Attorney a Question for FREE!
Personal Injury Protection (PIP) or Medical Payments
There are several restrictions that you need to know about!
Personal Injury Protection (PIP) features:
First and Third Party Coverage
No Fault based
Deductible does not apply
Limited on amount of coverage
Personal Injury Protection covers anyone in your vehicle (driver and passengers) at the time of the accident.
It also provides payment without the need for determining fault.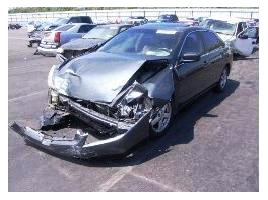 Therefore, your medical bills will be covered as soon as the insurance company receives your medical bills, a medical authorization form, and confirmation that you carry this coverage. This usually takes less than one week.
Some states require this coverage, so you cannot waive it even if you want to.
Other states allow you to waive certain coverages and rights when you are buying insurance. However, the insurance agent is required to make you sign a form that confirms you understand the dimensions of this decision.
A minority of states will let you waive your PIP coverage without having you sign anything. Check your local legislation to find out if you can waive this coverage or not.
Why do some people waive Personal Injury Protection? Most of their reasons would be a lower premium payment.
I do not recommend you do this since adding Personal Injury Protection would only add a minimal amount to your bill. However, the consequences of not having this coverage can be devastating.
Personal Injury Protection will provide coverage for your accident related medical bills up to the amount of the limits you purchased. It works just like liability coverage's minimum limits.
Depending on your carrier, the personal injury protection limit is usually low.
Most insurance companies provide this limit at $5,000. Considering that on the day of the accident alone you can spend on the following: the ambulance ride, emergency room visit, x-rays, and lab fees. Your bill could easily add up to $2000 or more, and this does not even include any other fees or "more" intensive care.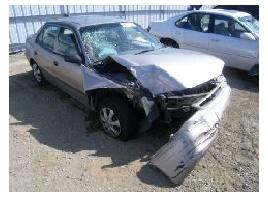 $5,000 can only cover so much, especially if you have to continue treatment or see any kind of specialist. I recommend that you have at the very least $10,000 worth of Personal Injury Protection.
Remember, the limit applies in a per person basis. It does not matter how many people are in the vehicle at the time of the accident, unless specifically noted in your policy.
Personal Injury Protection coverage is not subject to a deductible. So your insurance company is obligated to pay 100% of your medical expenses, as long as the expenses are "reasonable and necessary."
However, Medical Payments and/or Personal Injury Protection coverages not only have low limits, they also have many restrictions.
Most insurance policies will limit the time you (or your passengers) can file a claim.
In most insurance policies, you only have up to one year to file a claim.
Better insurance carries will allow you to file up to five years after the accident.
The policy restrictions do not stop there. 99% of the insurance policies out there provide "reasonable and necessary" clauses in the section outlining the personal injury protection coverage and terms.
The Insurance carrier will only pay for whatever medical treatment they consider reasonable and necessary under the circumstances.
The problem here is that your personal injury protection adjuster will be making a decision on what she considers reasonable and necessary, from her desk, many miles away, without even seeing you and sometimes without even talking to you.
This adjuster will "evaluate" the notes of the emergency room, the ambulance, and whoever else gave you any kind of medical treatment and then determine whether the service provided was reasonable and necessary.
Even if the treatment was reasonable and necessary, the rate might not be. If your medical adjuster thinks that the rate your medical provider is charging is not reasonable and necessary, she can just simply pay what she believes is a reasonable rate.
For example, if your medical visit costs $250 but your medical adjuster feels that the services provided should only cost $200, then a payment of $200 will be issued to the medical provider. What happens to the $50 difference?
Well, either your doctor takes the reduced amount or you will have to pay out of your own pocket. If you do not pay, then you could be turned in to collections.
The situation described above is a bad one for the insured, and personally, I think that if your insurance company does not want to pay 100% of your medical bills as agreed, you should file a formal complaint against them with your state insurance commissioner and find another carrier.
What really gets to me is when an insurance company tells you that your expenses the day of the accident were not necessary or reasonable. They seem to think that you need to be in the ambulance looking for the best rate so they can cover that. Who is being unreasonable?
There are even more restrictions. Personal Injury Protection does not provide coverage for loss of wages. Therefore, if you are injured to the point that you cannot go to work, or you lose valuable time by having to go to the doctor, you would have to figure out another way to cover those expenses.
This can make a huge impact in anyone's life. How many of us can afford to go to the chiropractor for hours (commute time, gas, medicine, and time away from the job site, etc.)?
Many people will just "ride it out" because they have to put food on the table. Insurance companies know this and they save millions by excluding key things like this.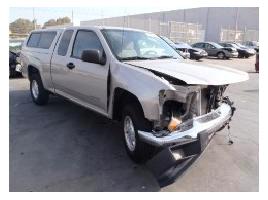 For some extra premium, you could get your loss wages covered. Some insurance companies even provide this coverage in their basic coverage.
There are usually limits like $50 per day, or 85% of your documented wages up to $10,000.
They will pay for your actual wage loss subject to the restrictions noted, but under Personal Injury Protection sections there are exclusions for gas and/or mileage and other key items.
Personal Injury Protection Page 2.

Click below for an explanation insurance coverages and terms:
Automobile Liability Insurance or Liability Page 1
Automobile Liability Insurance or Liability Page 2

Automobile Medical Payments or Personal Injury Protection (PIP) Page 1
Automobile Medical Payments or Personal Injury Protection (PIP) Page 2

Collision Coverage (Protection Against Loss to the Auto) Page 1
Collision Coverage (Protection Against Loss to the Auto) Page 2
Comprehensive Coverage (Protection Against Loss to the Auto) Page 1
Comprehensive Coverage (Protection Against Loss to the Auto) Page 2

Under or Uninsured Motorist Property Damage (UMPD) Page 1
Under or Uninsured Motorist Property Damage (UMPD) Page 2

Under or Uninsured Motorist Bodily Injury (UMBI)

Rental Reimbursement or Loss of Use Coverage Page 1
Rental Reimbursement or Loss of Use Coverage Page 2
Restoration Coverage

Towing and/or Road Assistance Coverage (Emergency Packages)
Insurance Clauses and Terms
Overview
Actual Cash Value or ACV
Additional Insurance Clause
Cancellation of Coverage Clause
Choice of Law Clause
Forum Selection Clause

Duty to Cooperate Clause
Duty to Report Losses Clause
Financial Responsibility Clause
Insurable Interest Concept
Interpretation of the Policy Concept
Mandatory Arbitration Clause
Mitigation of Damages Clause
Non Duplication of Benefits Clause
Proof of Loss Clause
Promissory Estoppel Concept
Reservation of Rights Concept
Reasonable and Necessary Clause
Right of Appraisal Clause
Right of Settlement Clause
Rights of Counsel Concept
Subrogation of Rights Clause Part I
Subrogation of Rights Clause Part II
Statute of Limitations Concept
Replacement Cost Value
Restoration Coverage
Transfer of Benefits Clause
---
For a Free Review of Your Case
Please Call (866) 878-2432
---