Ask an Attorney a Question for FREE!
Proof of Loss Clause
Requires you to give your insurance company evidence in writing
A proof of loss clause makes you provide evidence of your damages.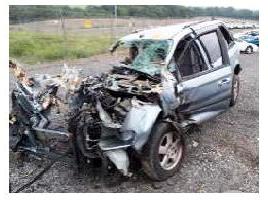 By evidence they mean actual written documentation (titles, receipts, pictures, etc.).
This applies to your injuries and your property damage.
Many times they will not accept just your statement regarding damages. This is the reason why the insurance company will need a written estimate of damages.
If the damages are not to your car, you are going to need pictures of the contents or receipts that you own certain property.
For injuries, they will give you a medical authorization form to sign that allows the insurance provider to look at your accident related medical history.
Under this clause however, they can ask for prior medical history even if it is not directly related to your accident.
It can be difficult to provide a proper Proof of Loss of an injury if you do not have any wage loss claim.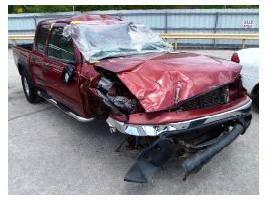 If you are a salary employee, then you can show your sick leaves and days off from work.
However, if you own your business, or if you are self- employed, then your damages can be very difficult to prove.
For example, if you are a realtor, how do you prove your loss of income?
The amounts of home sales fluctuate from month to month, and their prices also fluctuate. Some houses sit on the market for a long time. The Realtor will argue that if he misses a day at work, then he losses a sale.
The carrier will argue that a closing in a house takes about 30 days, not one. Do you see how difficult this can get?
Proof of Loss Clause requires you to prove your damages. If they are difficult to ascertain, then you must ask the insurance company what information they exactly need and then provide it.
If you cannot provide evidence, then your claim can be denied.
Another situation where this becomes an issue is when there is a theft. Insurance carriers will ask for receipts of purchase of the stolen property.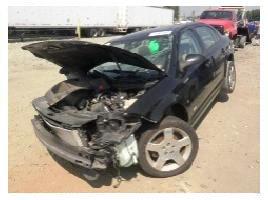 Many of us never keep receipts for new merchandise, much less for everything that we have inside our vehicle.
Some more reasonable insurance companies will take pictures or owner's manuals as evidence of ownership. They will not only take your word for it; you must prove your loss.
If you are unable to provide the information that they require, they can deny coverage based on this clause alone.
Click below for an explanation of insurance coverages and terms:
Automobile Liability Insurance or Liability Page 1
Automobile Liability Insurance or Liability Page 2

Automobile Medical Payments or Personal Injury Protection (PIP) Page 1
Automobile Medical Payments or Personal Injury Protection (PIP) Page 2

Collision Coverage (Protection Against Loss to the Auto) Page 1
Collision Coverage (Protection Against Loss to the Auto) Page 2
Comprehensive Coverage (Protection Against Loss to the Auto) Page 1
Comprehensive Coverage (Protection Against Loss to the Auto) Page 2

Under or Uninsured Motorist Property Damage (UMPD) Page 1
Under or Uninsured Motorist Property Damage (UMPD) Page 2

Under or Uninsured Motorist Bodily Injury (UMBI)

Rental Reimbursement or Loss of Use Coverage Page 1
Rental Reimbursement or Loss of Use Coverage Page 2
Restoration Coverage

Towing and/or Road Assistance Coverage (Emergency Packages)
Insurance Clauses and Terms
Overview
Actual Cash Value or ACV
Additional Insurance Clause
Cancellation of Coverage Clause
Choice of Law Clause
Forum Selection Clause

Duty to Cooperate Clause
Duty to Report Losses Clause
Financial Responsibility Clause
Insurable Interest Concept
Interpretation of the Policy Concept
Mandatory Arbitration Clause
Mitigation of Damages Clause
Non Duplication of Benefits Clause
Proof of Loss Clause
Promissory Estoppel Concept
Reservation of Rights Concept
Reasonable and Necessary Clause
Right of Appraisal Clause
Right of Settlement Clause
Rights of Counsel Concept
Subrogation of Rights Clause Part I
Subrogation of Rights Clause Part II
Statute of Limitations Concept
Replacement Cost Value
Restoration Coverage
Transfer of Benefits Clause
---
For a Free Review of Your Case
Please Call (866) 878-2432
---