Ask an Attorney a Question for FREE!
Replacement Cost Value (RCV)
Cost to actually replace what you lost (really?)
Replacement Cost Value or RCV is defined in most auto insurance policies. This definition is often used to compare it to Actual Cash Value (ACV) and to explain why you are not being paid the full amount of your damages.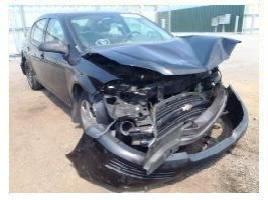 Replacement Cost is often used in property policies (e.g. Home Owner's policy, Renter's policy, Commercial Property, etc.) and in some auto policies. Replacement Cost allows you to be paid back for all your damages.
If you have stereo equipment that is five years old and you carry Replacement Cost in your policy, the insurance company will have to replace it, even if that means buying a brand new one.
With Actual Cash Value, the insurance company will not have to replace the equipment nor give you the cash equivalent of a new stereo. They can (and probably will) depreciate your car and equipment and pay the depreciated amount (even if that is a fraction of the price that you paid).
In those auto policies that do carry replacement cost language, the language looks like this:
It means the cost to replace the property on the same premises with other property of comparable material and quality used for the same purpose. This applies unless the limit of insurance or the cost actually spent to repair or replace the damaged property is less.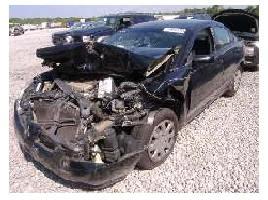 The way a replacement cost claim is paid is a little different than a "normal" actual cash value claim. The insurance carrier will pay first the actual cash value of the item. You will get a check in the mail for the value of whatever you had minus its depreciation.
What about the depreciation cost? They will pay you the difference only when you show that you replaced the item. In other words, the insurance company will make sure you actually fixed, replaced, bought new, what you have claimed as damage. Otherwise, they will only pay you a fraction (ACV).
This ensures that you are not "pocketing the money." The insurance company knows that many people will rather have cash than actually replace an item, so they write the policy in such way that they can reduce the amount they have to pay.
This system or "way" to work out a payment for what you owe is unfair. Insurance carriers should pay you as you pay your premium. Estimate how much they owe you, move forward and then write you a check. Your property is damaged and you should be able to choose what to do with it; whether that is to replace it or to keep the proceeds.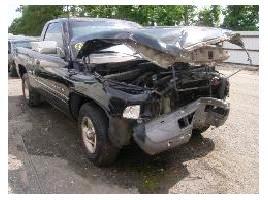 Salvage Cost: Just as with Actual Cash Value, Replacement Cost will not let you keep the "broken pieces" or the totaled vehicle. They will deduct the value they believe these parts (cars) can sell at an open auction. Usually, autos that have been totaled are sold for parts.
The problem is that the carrier will not wait to see what they get for the salvage. They will merely estimate what they believe they can get and deduct that. If your "scraps" sell for more, then that is a windfall to the insurance company. Equally, it they sell for less, then that would be your windfall.
However, insurance companies have large deals with companies like COPART where they can virtually unload a vehicle for parts in a few days for a handsome sum. It is usually their windfall and not yours.
Click below for an explanation of insurance coverages and terms:
Automobile Liability Insurance or Liability Page 1
Automobile Liability Insurance or Liability Page 2

Automobile Medical Payments or Personal Injury Protection (PIP) Page 1
Automobile Medical Payments or Personal Injury Protection (PIP) Page 2

Collision Coverage (Protection Against Loss to the Auto) Page 1
Collision Coverage (Protection Against Loss to the Auto) Page 2
Comprehensive Coverage (Protection Against Loss to the Auto) Page 1
Comprehensive Coverage (Protection Against Loss to the Auto) Page 2

Under or Uninsured Motorist Property Damage (UMPD) Page 1
Under or Uninsured Motorist Property Damage (UMPD) Page 2

Under or Uninsured Motorist Bodily Injury (UMBI)

Rental Reimbursement or Loss of Use Coverage Page 1
Rental Reimbursement or Loss of Use Coverage Page 2
Restoration Coverage

Towing and/or Road Assistance Coverage (Emergency Packages)
Insurance Clauses and Terms
Overview
Actual Cash Value or ACV
Additional Insurance Clause
Cancellation of Coverage Clause
Choice of Law Clause
Forum Selection Clause

Duty to Cooperate Clause
Duty to Report Losses Clause
Financial Responsibility Clause
Insurable Interest Concept
Interpretation of the Policy Concept
Mandatory Arbitration Clause
Mitigation of Damages Clause
Non Duplication of Benefits Clause
Proof of Loss Clause
Promissory Estoppel Concept
Reservation of Rights Concept
Reasonable and Necessary Clause
Right of Appraisal Clause
Right of Settlement Clause
Rights of Counsel Concept
Subrogation of Rights Clause Part I
Subrogation of Rights Clause Part II
Statute of Limitations Concept
Replacement Cost Value
Restoration Coverage
Transfer of Benefits Clause
---
For a Free Review of Your Case
Please Call (866) 878-2432
---