Ask an Attorney a Question for FREE!
How to Become a Car Insurance Agent
Learn the requirements and future duties and responsabilities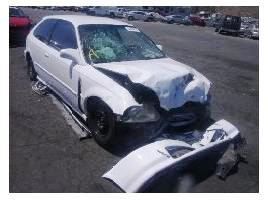 Becoming a car insurance agent is not necessarily difficult.
Most insurance companies (the bigger ones anyway) offer training, materials, and all the support necessary for you to begin a career as an insurance agent.
All states have a department of insurance that could give you the local information regarding how to become a car insurance agent.
Some states require you to be licensed and pass a test regarding your knowledge of the insurance industry.
Some states have a very difficult test and it is perhaps better to seek some tutoring before attempting to take the test.
Some other states require that every insurance agent have knowledge of the insurance industry as a whole.
Either way, your best bet is to contact the office of the insurance commissioner and ask for all the details.
Some states will get you fingerprinted and require a criminal record before giving you the insurance agent license.
Click here to check each state department of insurance regarding how to become a car insurance agent.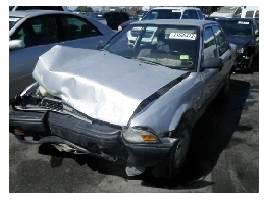 If you have no desire in being affiliated with any insurance company in particular, then consider the idea of becoming an independent agent.
Must states require that your prove residency in the state that you want to become an agent.
They also require that you would be at least 18 years of age. To become an insurance broker you need more than 2 years of experience before you can get your broker's license.
Although it is harder to become an independent car insurance agent, it will likely yield more results at the end (profits).
Independent agents can evaluate several polices and provide the best product to their ultimate customers.
Depending on if you want to be an independent car insurance agent or not, the insurance company that you would mainly work for would pay for your licensing fess and/or fingerprint charges.
If you are going solo, then you need to cover that cost yourself. Most states are very reasonable regarding the licensing fees. Less than $50 could give you a license to sell insurance.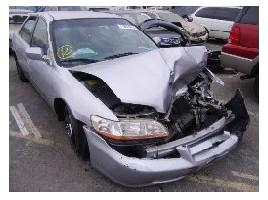 There is no state that requires minimum levels of education, so if you have a GED or a high school diploma, you can present your paperwork.
There are no limits on how many insurance agents and brokers can be in business at the same time.
The main limitation on how to become a car insurance agent is the fee.
The states that require the test are not too many, and those states allow you to take the exam several times. They have no penalty for failing.
Also, check http://www.aicpcu.org.
The Insurance Institute of America is the leading education institute for all insurance professional.
Earning your CPCU as an insurance professional is one of the highest honors of the insurance profession.
They have great services regarding how to become a car insurance agent and how to get set up.
Bodily Injury eBook
Traffic ticket eBook
Total Loss eBook
1. Recorded Statement
2. Police Report
3. Overlay Sheet (Interpretation of Police Reports)
4. Accident Photos
5. Accident Diagrams
6. Accident Videos
7. Vehicle Damage Estimate
8. Length of Time of the Auto Insurance Claim
Find a Qualified Attorney in Your City
---
For a Free Review of Your Case
Please Call (866) 878-2432
---