Ask an Attorney a Question for FREE!
Length of Time of an Auto Insurance Claim
How long do I have to wait?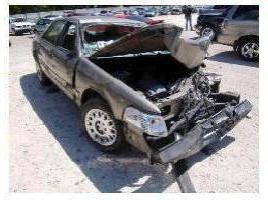 What is typical length of time of an auto insurance claim? Or what should be the time frame in which an insurance company pays for your damages?
The answer should be the day that you had the accident.
Unfortunately, insurance companies make insurance claim processes very complex.
The process of investigating a claim could be very simple, and it can be done very quickly. Insurance companies must, at the very least, follow this process:
-- The insurance adjuster must determine coverage (whether you paid your bills and/or whether you have the correct coverage). This should not take more than one hour.
Insurance adjusters know the auto policy well and they are able to tell if something is covered or not by simply listening to you.
Even if they do not know the policy, then it should not take long to sit down and read it. The same process applies to your bill, did you pay or not?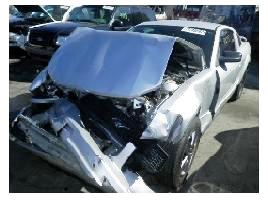 -- The fault investigation could take a little longer. Who was at fault? Depends on what the police report and what the witnesses say.
Many times it could take a day or two to get the actual report back from the police department.
Sometimes, it can take up to a week or so. Studies show that if the insured acquires the police report, the length of time of an auto insurance claim is reduced by 50%.
-- Fixing the vehicle. Depending how much damage your car has, it may take up to 30 days to repair it.
However, you do not have to wait that long to know whether or not there is coverage for your claim.
The repair time is part of the length of time of an auto insurance claim and must be accounted for.
The steps above outline the insurance claim process that each adjuster must follow.
There are times when claims get very complex.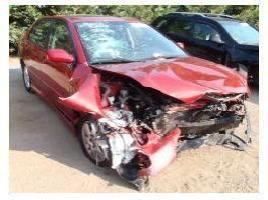 Most insurance policies exclude "mechanical breakdown." For example, let us say your car is hit and oil is leaking out (you do not notice this), you drive home, and then the next day your engine seizes. Would you say that that this was a mechanical breakdown or an accident?
The answer really depends on the insurance company and on their findings.
Oftentimes, insurance companies send engines to experts to have them analyzed. This will increase the length of time an auto insurance claim will take.
Even though the auto insurance claim process is not necessarily complicated, it depends on what kind of claim you have.
Most states have statutes requiring insurance companies to inform their clients of the process and the status of the claim.
Most states allow insurance adjusters 30 days to develop an investigation and give you a definite answer (whether covered, not covered, at fault, not at fault, or partially at fault).
However, most of these statutes seem to give the insurance company ways to extend that 30 day threshold.
The insurance company must make a decision within 30 days from the day they have knowledge of the claim (the day you filed a claim, not the day of the accident).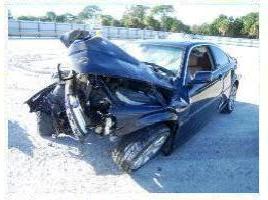 However, if a decision is not possible, then all parties involved should be notified of the reasons for the delay. This notification should be in writing.
So if 30 days go by and no coverage or fault decision has been made, you should receive a letter explaining the delay. If you do not, then you can "remind" the insurance carrier of your state law.
I believe that a 30 day time span for an auto insurance claim is unreasonable. 30 days without a car and waiting on coverage is a lot of time waiting.
Hopefully legislators will change those provisions to 15 days or less.
Bodily Injury eBook
Traffic ticket eBook
Total Loss eBook
1. Recorded Statement
2. Police Report
3. Overlay Sheet (Interpretation of Police Reports)
4. Accident Photos
5. Accident Diagrams
6. Accident Videos
7. Vehicle Damage Estimate
8. Length of Time of the Auto Insurance Claim
Find a Qualified Attorney in Your City
---
For a Free Review of Your Case
Please Call (866) 878-2432
---