Ask an Attorney a Question for FREE!
Auto Fire Claim
Insurance Companies will be checking for fraud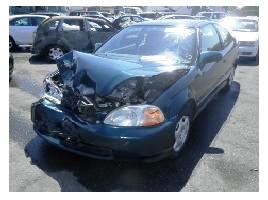 A fire claim will only be covered if you carry comprehensive coverage unless the fire arises out of a collision.
Insurance adjusters are trained to scrutinize fire claims. This type of claim lends itself to fraudulent claims.
The adjusters will probably assign a field representative or someone with knowledge of fire science.
They will be trying to determine if the fire was caused by mechanical a breakdown or by someone who initiated it.
If the fire was due to a mechanical breakdown, then you need to read your policy very closely and see if the ensuing fire damage will be covered.
Most insurance companies will pay for all fire and smoke damage, except for the actual part or component of your vehicle that was defective (read your policy for exact detail).
For example, they will pay for the entire car except for the five inch piece of wire in your stereo system that caused the fire. If the fire was caused by a defective battery, then they will subtract the value of the battery and pay for the rest.
If the fire was caused by someone, not by mistake, but intentionally, you are still covered. Comprehensive coverage covers arson and vandalism.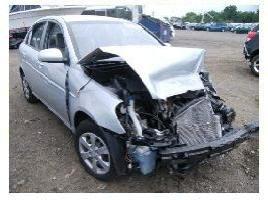 The insurance company will be asking for a lot of documentation to make sure you were not the person who initiated the fire.
Your policy excludes intentional damage by the insured. So if you set fire to your own car, there will be no coverage at all.
The insurance companies carry the burden of proof. They must show that you started the fire.
Unless they have evidence of such, you cannot be accused of fraud.
The reason I bring this up is because insurance companies seem to treat every auto fire claim as if there was evidence of fraud.
They will be asking for your credit score, loan information, employment information, legal reports, and anything else they get their hands on.
It is very intrusive and many times the insurance company does not have the right to be all over the consumers' personal affairs.
The insurance company has the rights that you agreed to in the policy.
However, the insurance company must act reasonably. They cannot drag their feet for months.
They must inform you of the status of your claim. They have an affirmative duty to tell you in writing of the status of the auto fire claim investigation.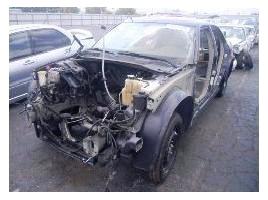 It is also important to note here that most fire claims will end up totaling your car.
Fire damage to the engine compartment will be very difficult to fix correctly. Even if the insurance company thinks the vehicle can be fixed, they must be very careful in reviewing all the repairs.
Many times, the heat melts or weakens important components. These damages might give you headaches later on. If the insurance company fixes your car, drive it right into another shop to have them review everything the insurance company's assigned shop did.
You do not want to fix a car that will only give you problems and is no longer reliable.
1. Insurance Vehicle Repairs
2. Can I dispute the adjuster's estimate?
3. Auto Claim with Prior Damages
4. My car is on fire! Fire losses
5. Auto Damage Estimate
6. Diminished Value Claims
7. Vehicle Total Loss Part 1
8. Vehicle Total Loss Part 2
9. Rental Car Claim and Loss of Use Page 1
10. Rental Car Claim and Loss of Use Page 2
11. Stereo Equipment Claim
12. Personal Property Damage Claim
13. Sentimental Property Damage Claim
14. Damage to Real Property Claims
15. Animal Loss or Vet Bills Claim
---
For a Free Review of Your Case
Please Call (866) 878-2432
---