Ask an Attorney a Question for FREE!
Towing Coverage and/or Road Assistance
Probably an unnecessary coverage
Towing Coverage and/or Road Assistance (also known as emergency packages) main features:
First Party Coverage
No deductible if accident is under a covered loss (collision or comprehensive)
Not fault based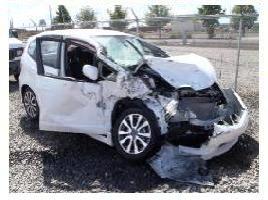 For extra premium, insurance carriers will give you the option of towing coverage and/or road assistance.
They believe and will tell you that this is one of the best coverage you can have.
I personally think that it is a waste of money because of the restrictions that they put on consumers.
To begin with, if you are involved in an accident, your towing charges will be covered under the collision and/or comprehensive (depending on what type of loss) coverage.
The towing charges "arise and relate" to the damages the insured incurred because of the auto accident. Therefore, you will be covered even if you do not purchase this section of the policy.
Most tow truck drivers and businesses know they have to take your insurance information to bill your insurance carriers directly. Most of the time the actual towing charges are reasonable, but the storage charges can pile up.
Storage charges are covered under collision and comprehensive coverages as well. However, insurance companies are starting to place limits on how much they pay to storage facilities (per day limit).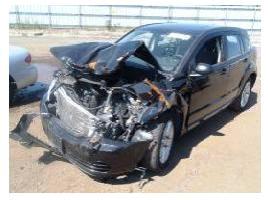 Towing Coverage and/or Road Assistance cover the towing and the initial labor to get your car out of the road (just like collision and comprehensive).
It will also cover for reasonable and necessary expenses for the towing if you have "mechanical breakdowns" (which are always excluded in auto policies).
By now you probably know that reasonable and necessary means "I will nickel and dime you."
The insurance company will look at the average hourly rate for a tow truck, and then they will pay that average!
For example, if you are "stuck" in the middle of nowhere and have to call an emergency tow truck, and this provider happens to be more expensive than the average provider, then you will be responsible for the difference between the average rate and what you were charged (even if no other service was available to you).
The Reasonable and Necessary clause will also be applied to storage.
There are other clauses within the Towing Coverage that can grant you "special coverage," but most of them have nothing to do with towing or storage!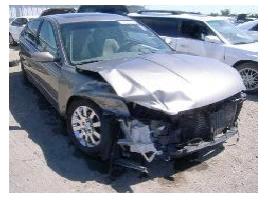 Some policies will extend coverage to personal property damaged on your accident (like luggage and its contents), but they will limit this to up to $200 (or something like that).
Personal property is excluded from most insurance policies, however, under towing or emergency packages, they are sometimes covered.
I really do not see the benefit of carrying this Towing Coverage in my personal auto policy.
You really need to read this coverage carefully to see what is exactly covered.
There are other limitations that are very common under this heading.
Here is a how a claim under Towing Coverage works, let us assume it is a straightforward claim and that all you need is a tow. Steps:
You need help
You need to contact a tow truck business (your insurance company does not own tow equipment)
You need to pay the tow truck
You need to send the paid bill to your carrier
You need to wait for a decision (sometimes more than 30 days while they investigate coverage)
They will send a check for what they believe is reasonable and necessary
They will raise your premium or not qualify you for a discount for having filed a claim (depending on your carrier and the circumstances)
My point is that the claim process is too long and if you have the money to pay a tow truck driver on the spot and can live without that money for 30 days, why do you need this coverage in the first place?
The next limitation on towing coverage is "the actual towing terms."
In addition to the reasonable and necessary clauses, they will determine how the towing must occur for them to pay the claim.
They will limit:
a. The amount of miles a vehicle can be towed (for example, no more than 30 miles)
b. Where you can tow the vehicle
You can only tow to the closest place of repair (measured in miles). Therefore, your bodyshop or mechanic better be the closest repair facility to you at any given point.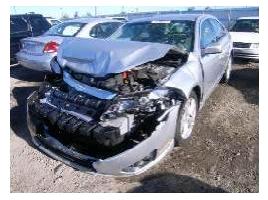 It must be closer to you than any other repair facility in town!
Note that a. and b. also apply to towing coverage provided under Collision and Comprehensive coverages.
I believe you are better off by declining this coverage and purchasing emergency road assistance or towing coverage through AAA.
They will send a tow truck and take you wherever you want. You will never have to pay anyone.
Just the way it should be! Note: AAA also sells car insurance.
Click below for an explanation insurance coverages and terms:
Automobile Liability Insurance or Liability Page 1
Automobile Liability Insurance or Liability Page 2

Automobile Medical Payments or Personal Injury Protection (PIP) Page 1
Automobile Medical Payments or Personal Injury Protection (PIP) Page 2

Collision Coverage (Protection Against Loss to the Auto) Page 1
Collision Coverage (Protection Against Loss to the Auto) Page 2
Comprehensive Coverage (Protection Against Loss to the Auto) Page 1
Comprehensive Coverage (Protection Against Loss to the Auto) Page 2

Under or Uninsured Motorist Property Damage (UMPD) Page 1
Under or Uninsured Motorist Property Damage (UMPD) Page 2

Under or Uninsured Motorist Bodily Injury (UMBI)

Rental Reimbursement or Loss of Use Coverage Page 1
Rental Reimbursement or Loss of Use Coverage Page 2
Restoration Coverage

Towing and/or Road Assistance Coverage (Emergency Packages)
Insurance Clauses and Terms
Overview
Actual Cash Value or ACV
Additional Insurance Clause
Cancellation of Coverage Clause
Choice of Law Clause
Forum Selection Clause

Duty to Cooperate Clause
Duty to Report Losses Clause
Financial Responsibility Clause
Insurable Interest Concept
Interpretation of the Policy Concept
Mandatory Arbitration Clause
Mitigation of Damages Clause
Non Duplication of Benefits Clause
Proof of Loss Clause
Promissory Estoppel Concept
Reservation of Rights Concept
Reasonable and Necessary Clause
Right of Appraisal Clause
Right of Settlement Clause
Rights of Counsel Concept
Subrogation of Rights Clause Part I
Subrogation of Rights Clause Part II
Statute of Limitations Concept
Replacement Cost Value
Restoration Coverage
Transfer of Benefits Clause
---
For a Free Review of Your Case
Please Call (866) 878-2432
---