Ask an Attorney a Question for FREE!
Financial Responsibility Clause
Designed to protect the interest of the bank
Financial Responsibility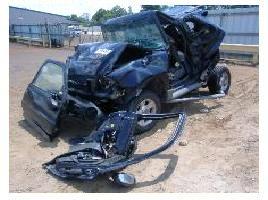 This clause is often spelled out in your policy. It allows you to go from state to state while knowing that you have the minimum amount of coverage required by law (in all 50 states).
For example, Mississippi's minimum required injury liability coverage is $25,000. North Carolina's minimum required injury liability coverage is $30,000.
If you are a Mississippi resident and have a policy from that state, but you are traveling through North Carolina, then your policy limits will be adjusted to conform to state law (the state you are physically located at).
In this case, this will give you a $5,000 increase of coverage.
Financial Responsibility clauses will give you peace of mind because these clauses assure you that you are within the minimum required insurance in any state.
The second aspect of the Financial Responsibility clause is the obligation to protect the lien holder's financial interest. If you are about to get a settlement, then the lien holder will be paid first.
Anyone the insured or the person entitled to the settlement (that includes claimants) owes money to.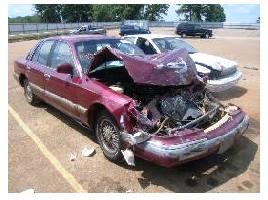 The bank will put a lien against the settlement for damages to the vehicle. This will force the insurance company to either fix the vehicle or to pay the bank's interest.
If there are any excess (between what you owe, and what they are paying), then those funds will be forwarded to you.
However, banks are not the only ones that can put a lien against the settlement.
Medical providers, attorneys, the IRS, unpaid child support, unpaid bills, attorneys, rental car companies, and anyone that has a judgment against you are also lien holders!
Financial Responsibility Clauses work very well for the bank and the insurance company.
Banks will require you to have full coverage on your auto, and the insurance policy gives the bank full protection in case an accident happens.
Click below for an explanation of insurance coverages and terms:
Automobile Liability Insurance or Liability Page 1
Automobile Liability Insurance or Liability Page 2

Automobile Medical Payments or Personal Injury Protection (PIP) Page 1
Automobile Medical Payments or Personal Injury Protection (PIP) Page 2

Collision Coverage (Protection Against Loss to the Auto) Page 1
Collision Coverage (Protection Against Loss to the Auto) Page 2
Comprehensive Coverage (Protection Against Loss to the Auto) Page 1
Comprehensive Coverage (Protection Against Loss to the Auto) Page 2

Under or Uninsured Motorist Property Damage (UMPD) Page 1
Under or Uninsured Motorist Property Damage (UMPD) Page 2

Under or Uninsured Motorist Bodily Injury (UMBI)

Rental Reimbursement or Loss of Use Coverage Page 1
Rental Reimbursement or Loss of Use Coverage Page 2
Restoration Coverage

Towing and/or Road Assistance Coverage (Emergency Packages)
Insurance Clauses and Terms
Overview
Actual Cash Value or ACV
Additional Insurance Clause
Cancellation of Coverage Clause
Choice of Law Clause
Forum Selection Clause

Duty to Cooperate Clause
Duty to Report Losses Clause
Financial Responsibility Clause
Insurable Interest Concept
Interpretation of the Policy Concept
Mandatory Arbitration Clause
Mitigation of Damages Clause
Non Duplication of Benefits Clause
Proof of Loss Clause
Promissory Estoppel Concept
Reservation of Rights Concept
Reasonable and Necessary Clause
Right of Appraisal Clause
Right of Settlement Clause
Rights of Counsel Concept
Subrogation of Rights Clause Part I
Subrogation of Rights Clause Part II
Statute of Limitations Concept
Replacement Cost Value
Restoration Coverage
Transfer of Benefits Clause
---
For a Free Review of Your Case
Please Call (866) 878-2432
---