Ask an Attorney a Question for FREE!
Mississippi Insurance Laws
All motorists in the state are required by Mississippi Insurance laws to be insured for a minimum of $25,000 per damaged person for a total of $50,000 per accident for Bodily Injury Liability coverage. They are also required to have a minimum coverage of $25,000 as Property Damage Liability insurance. This insurance policy is popularly called the 25/50/25 coverage.
What is Your Case Worth in Mississippi?
Ask a Lawyer Now!
Below are the details of the basic coverage requirements of the state of Mississippi.
Mississippi Basic Insurance Coverage:
Bodily Injury Liability coverage of $25,000/$50,000 minimum
Property Damage Liability coverage of $25,000 minimum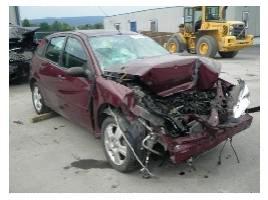 Uninsured/Underinsured Motorist Bodily Injury coverage is not a basic requirement of the state of Mississippi but you should think about including this coverage in your auto policy. Typically, adding this to your current policy will only cost you a few dollars on top of your present premium. This is a small price to pay for adequate protection against accidents with uninsured and/or underinsured drivers.
Mississippi adapts the Tort system. With this system, a party (and his insurance provider) has yet to be determined liable for the collision before any monetary compensation is awarded to any party. The at-fault party is then obliged by Mississippi Insurance laws to pay for all the resulting damages. Take note that the standards of a Tort system vary from one state to another. Check with your local Department of Insurance (DOI) for further details.
Mississippi is one of the thirteen states that follow the pure comparative fault rule. With the pure comparative fault standard, the injured party can recover for damages even if he is 99 percent at fault. The amount he is able to recover though is reduced by the said party's percentage of fault.
In a pure comparative negligence system, a fact-finder delegates fault to the parties involved in the auto accident. In most cases, the judge usually acts as the fact-finder. The amount the parties are able to recover then for their damages is dependent on the percentage of fault they are responsible for. What they are able to recover is reduced by their portion of fault, the lesser the percentage of fault the higher the party is able to recover. Let us look into this example. We have an accident involving Mitch and Jamie. Mitch incurred a total of $10,000 in damages but she was found by the judge to be 99 percent at fault for the accident. Because of this, Jamie is required by Mississippi Insurance laws to pay for only 1 percent of the total damages Mitch incurred; that is around $100.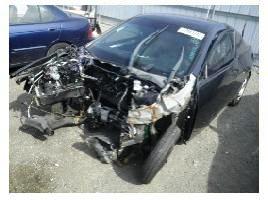 Remember that there are many exemptions to the standards of the different negligence systems enforced in the United States of America. There are instances wherein the state limits the kind of cases to which the negligence standards are applicable to. Take note that the information available in this article and the following table are merely meant to be a guide for our readers. The information supplied herewith should not be construed as legal advice. Specific cases should be addressed by a qualified lawyer.
Mississippi Insurance Laws
Jurisdiction
Pure Comparative Fault
Liability Insurance required?
Yes
Personal injury liability maximum for one person injured in an accident.
$25,000
bodily injury liability maximum for all injuries in one accident.
$50,000
property damage liability maximum for one accident.
$25,000
PIP required?
No
No-fault state?
No
Uninsured motorist coverage required?
No
Bodily Injury Statue Of limitations
3 Years
Property Damage Statute of Limitation
3 Years
Small Claims Court Maximum Limit
$2,500
Back to all 50 states insurance laws and regulations.
For a Free Review of Your Case
Please Call (866) 878-2432
---