Auto Claim Question?
Get answers!
Do you have an auto claim question? Are you wondering if the insurance adjuster is telling the truth? Are you confused about the claim process? Please submit your claim question below.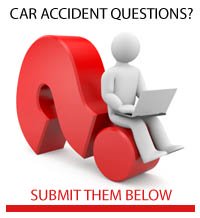 We strive to do our best with our knowledge and experience in the industry. Please note that different jurisdictions treat the same situation or accident differently, so every insurance claim or set of facts might not be resolved in the same manner.
Most insurance companies follow a general investigation process and a similar way to resolve any given claim. However, there are many insurance claims out there that are simply out of the ordinary. We will point that out when we believe this is the case.
We not only try to answer every claim question but we also to try answer questions regarding rates, adjusters, policies, and other related important subjects.
Please review our Frequent Question and Answers directory to find an answer to your question. If there is no an answer that applies to your question, please submit it by filling the form below.
Please remember that this is not legal advice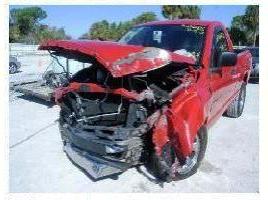 Please remember that this is not legal advice, it is general information about insurance claims. Please see our terms of service page before submitting.
If you submit a question below, you agree to not rely on any of the information on this site (or any information given to you in an answer). You must contact an attorney as this information is general and your specific claim, facts, and state law will likely affect our answer. By transmitting your auto claim question below, you acknowledge that our answer is general and incorrect, should not be relied upon, or be considered legal advice. Please remember to check our auto claim question and answers frequent directory.
Please note, we strive to answer every question, but following our guidelines will help us greatly improve our answer. Submission guidelines:
Give us as many details as possible. One liner questions usually cannot be answered as we simply have no idea how a claim would be resolved without sufficient information. (i.e. My uncle was drunk and crashed the car, is he covered? This is way too general and we cannot answer - these questions get deleted).


We appreciate good titles for your question. It really helps us get to the most pressing questions first.


Profanity - let's keep it clean.


Please, do not use all capital letters. IT FEELS LIKE YOU ARE SCREAMING AND IT IS ANNOYING.


We review every single question. If we feel you are promoting or linking to your website just to get some sort of search engine benefit. We will not answer. We will delete the submission.


If you have a picture to illustrate your point or inquiry, please submit them. They will really help us give you a more complete answer. If you don't have one, don't worry about it.
Most recent answer: Totaled but driavable
Thank you.
Do you have insurance or claim questions?
We have answers!
Please submit your question below so we can answer as soon as possible. Please see our guidelines above. Remember: Longer questions are better. The specifics will really help us provide you with a better answer. Ready? Okay, go ahead and ask.
Questions by other visitors (Answered)
Click below to see contributions from other consumers to this page...

---
For a Free Review of Your Case
Please Call (866) 878-2432
---