Ask an Attorney a Question for FREE!
Psychological Injuries
Make sure your doctor documents your symptoms
Psychological injuries are very hard to prove. However, your claim for psychological injuries can be successful.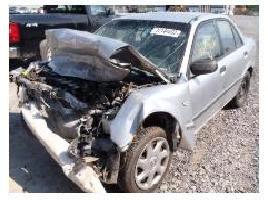 The most critical thing to consider for a successful claim is if these injuries had an actual medical manifestation. You must go to the doctor, mental health provider, physiologists, or someone that could testify that you have suffered this type of injury.
If you are claiming psychological injuries, you must overcome the presumption "that you are making it up". I know this should not be the case, you are the victim.
However, with so many people out there making frivolous claims, adjusters are at the defensive 100% of the time.
Psychological injuries are perceived as those injuries that people make without any documentation. Anyone can claim that they cannot sleep or they are in constant fear of something.
If you are in this situation, you must go to a doctor for a diagnosis and then have your symptoms documented in writing. You must look for a good physiologist that can diagnose and assess your injury.
Get a great Bodily Injury E-book for more key information.
You will be looking at what future treatments the psychological injury will require. Make sure the suggested future treatment is documented by your doctor.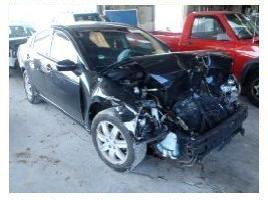 Claim adjusters will imply that most psychological injuries can be cured simply by resting. If your medical doctor has proper documentation to show that your injury will require more than just rest, you can be sure that you will be compensated accurately.
Most psychological injuries and issues could be treated with medicine. If your doctor prescribes medicine, make sure you buy it. If the insurance company can prove that you did not take the medicine prescribed to you, then they will argue that you failed to follow your doctor's advice.
Many people decide to not take medicine for many different reasons. The insurance adjuster will claim it is because you did not have any psychological injuries to begin with.
The most important thing to remember is that whatever your psychological injuries are, they must be documented by a doctor. Many adjusters and juries want to see more than just testimony regarding someone's fear and psychological well-being.
It is helpful to keep a journal of your condition. If you have trouble sleeping, driving, have a lot of anxiety, and are just not yourself, then you need to write it down. Write dates and times. These will help your doctor (and attorney) evaluate your injury.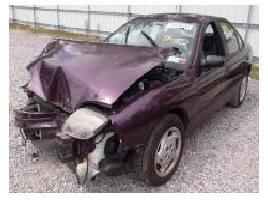 Even if you did this, you must be able to show that there was an actual connection (causation) between the accident and the physiological injury.
You could have a well documented claim and could have a respectable medical doctor backing you up; but, if you failed to show the causation between the accident and the injury, your case will fall short.
Remember that with any kind of bodily injury claim, you are really setting yourself to go to court. Therefore, your doctor's reputation will be put to the test. Even in arbitrations and mediations, adjusters, attorneys, and judges, will discuss your doctor's reputation.
If you are considering making this type of claim, please consult with an attorney. They can guide you and tell you if your claim has any chance of success.
Insurance companies are not on your side—talk to a personal injury attorney before you make any decisions! Fill out the form below or call toll free at (866) 493-7760.
Follow the links below for more information about accident injuries, bodily injury claims, and what to ask when making this type of claim.
1. Who can make a bodily injury claim
2. Reserving your bodily injury claim
3. Soft Tissue Claim Part I

4. Permanent Injury Claim
5. Medical bills, medicine, expenses
6. Loss of Wages
7. Loss of Earning Capacity
8. Loss of Business Income
9. Loss of Consortium
10. Loss of Quality of Life
11. Loss of Essential Services
12. Future Treatment and Expenses
13. Pain and Suffering
14. Prior Injuries
15. Psychological Injuries
16. Personal Injury Claim Settlement (evaluation of a claim)
17. Car Accident Injury Claim and Burden of Proof
18. What affects compensation for back and other injury claims
19. A word about Head Injuries

Making a Personal Injury Claim: Steps 1 to 5
Making a Personal Injury Claim: Steps 6 to 10
Pain and Suffering Reimbursement
Damages Calculation
Injury Demand Letter - How to write one
When to write an Injury Settlement Demand Letter
The Actual Injury Demand Letter (Format)
Find a Qualified Attorney in Your City
---
For a Free Review of Your Case
Please Call (866) 878-2432
---