Ask an Attorney a Question for FREE!
Stereo Equipment Claim
This claim can be a very difficult claim to document!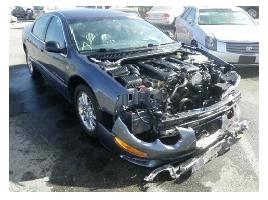 A stereo equipment claim can be a very difficult claim to support.
Insurance companies know that you have a "factory" stereo.

If you own something more than a "factory radio", then you want to show documentation (or the actual radio) to your insurance agent and tell her exactly what you have.
Remember that to be able to make this claim; you must carry comprehensive coverage in your policy.

This is the section of the insurance policy that provides coverage for theft.
With the development of technology, a stereo equipment claim can be made for thousands of dollars.

You need to be able to show how much you paid for the equipment and when it was installed in your car.
You also need to file a police report in case of theft.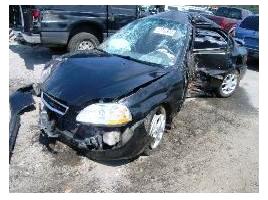 When you make this claim, insurance adjusters will ask you for receipts of purchase.
They will quote the proof of loss language of your policy and they will require you to obey by that clause.
There is nothing in your policy that says that you must show receipts as there are other ways to document a stereo equipment claim.
You can show pictures, credit card statements, the actual box, and/or installation materials.
The insurance adjuster is required to take everything into account. However, it is much easier to tell your agent what you have before a loss occurs. This makes your claim easier to prove.
Trying to justify thousands of dollars in stereo equipment after it is stolen can become a huge insurance fight!
Remember that a stereo equipment claim must conform to the terms of the policy. Policies do not define "stereo equipment" very well (at least I do not think so).
Is your stereo equipment part of the vehicle or is it personal property?
The answer to that question can change the coverage of your stereo equipment claim. The theory today is that if the equipment is "bolted" to the car, then it is equipment and not personal property.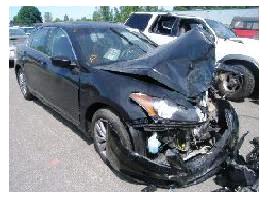 If the equipment is not bolted to the car, then it is personal property and therefore excluded.
Since your cell phone is not bolted to the vehicle, it is considered personal property and would not be covered.
A DVD Player that is built within the console of the car is considered part of the equipment. But if it is free standing, attached by suction cups, or just put on the center console, it would be seen as personal property.
This definition or approach to a stereo equipment claim must change soon.
This definition would exclude most navigation systems, satellite radios, IPod systems, cell phone equipment, and everything else that modern technology has brought to your vehicle.
So if you have an IPod cradled into the stereo, you can be asked "Is the IPod bolted to the vehicle?" Some people will say it is and some will say it is not.
Insurance adjusters will probably deny a claim based on this.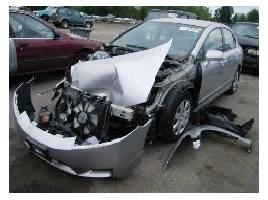 If the terms of the policy are ambiguous in any way, remind your agent that the policy will be interpreted against the drafter (the insurance carrier).
Once the insurance company decides to provide coverage for your stereo equipment claim, they will depreciate it. Some states allow for a depreciation rate of up to 20 percent per year.
So if your stereo is more than five years old, it is possible that you will not get much out of an insurance company.
Depending on how expensive your equipment is, you may want to check for extra coverage for your equipment.
Some insurance companies offer extra coverage for all your gadgets for as low as $5 per month.
1. Insurance Vehicle Repairs
2. Can I dispute the adjuster's estimate?
3. Auto Claim with Prior Damages
4. My car is on fire! Fire losses
5. Auto Damage Estimate
6. Diminished Value Claims
7. Vehicle Total Loss Part 1
8. Vehicle Total Loss Part 2
9. Rental Car Claim and Loss of Use Page 1
10. Rental Car Claim and Loss of Use Page 2
11. Stereo Equipment Claim
12. Personal Property Damage Claim
13. Sentimental Property Damage Claim
14. Damage to Real Property Claims
15. Animal Loss or Vet Bills Claim
---
For a Free Review of Your Case
Please Call (866) 878-2432
---