Ask an Attorney a Question for FREE!
Third party claim | Small claims court for damages?
by SG
(New York City)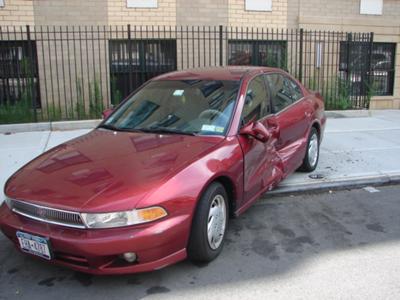 I am a victim of a hit and run case. My car was parked and one morning a van came and struck so badly to my car that it is totaled. After the incident immediately he left the scene, but fortunately two witnesses got the plate number, but we don't know who was actually driving the van. I called the cops & filed a report with the plate number. I have owner details e.g., address, ph. no. etc

I didn't have the collision coverage & so my insurance company didn't do much for this. I filed a third party claim with the owner's insurance company of that van. It is now more than 40 days that the insurance company could not get hold of that person. I did sent all the documents, including police report, repair cost, accident questioner etc to them.

In between, I did contact to the owner and he is denying the involvement of his vehicle.

I think insurance would deny it on the ground of "non-cooperation of the insured". If they deny on this ground, I am thinking to go to small court, but to whom I should sue? the owner as for liability or I need to find out who was the driver?

Could I file a claim at small claim court against the owner for liability before the insurance company deny my third party claim or I need to wait until their decision ?


Answer:


Hello SG,

You don't have to wait for a decision. You may file your lawsuit. The two processes are not related, however, your decision to file may press the insurance company to actually provide coverage so you don't get a judgment.

A non cooperation denial is very hard to do from the insurance company stand point. They really have a hard time justifying them, but it can happen. The insurance may make a determination by simply looking at the police report (if fault is clear), and the fact that the van was actually involved in the accident.

Talk to a lawyer before you file.


Good Luck,
Auto Insurance Claim Advice
Join in and write your own page! It's easy to do. How? Simply click here to return to Got Questions?.
Please see more answers to recent personal injury and auto accident questions below:
---
For a Free Review of Your Case
Please Call (866) 878-2432
---