Ask an Attorney a Question for FREE!
Car repaired with parts older than my car
by Casey
(Urbana, Illinois)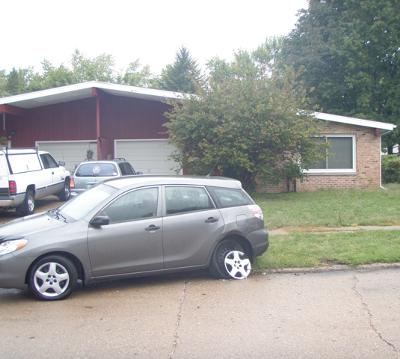 My car was hit while parked in front of my house. I have a 3rd party claim with the other persons insurance who has taken full responsibility. The rear axle had to be replaced on my car and the total repair came to $4500.

I found out when I picked up my car that the axle installed is from a car that is 1 year older and had 106000 miles and my car only has 41000 miles.

I understand that used parts are commonly used in repairs but I thought it would have come from a comparable vehicle. Is the insurance company allowed to use such old parts?

The used rear axle is extremely rusted and the rest of my vehicle has very little rust. They also did not replace the carrier bushings in this used axle which are a wear and tear item. I have uploaded 2 pictures of the wrecked car and 2 pictures of the axle used in the repair.

From the advice on this webpage, I will be also filing a diminished value claim. I would just like to have my car repaired correctly before I pursue the DV claim. Thanks for your advice.

Answer:

This is interesting. How did you find out the exact place from where the part came from? It would be nice for all consumer to find out the same thing.

Typically, insurance companies will not reveal this for you. Probably because they do not want you to make the type of argument.

The bottom line is that you were not put in the position you were. Either they give you a better part or pay you the difference. Clearly, you want them to fix the car properly.

Make the argument, you have the way to show that this is not the same part!


How Much is Your Case Worth?
Ask a Lawyer Now!
Good Luck
http://www.auto-insurance-claim-advice.com/
Subscribe to our Free Newsletter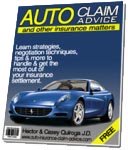 Join our free monthly subscription with tips, news, articles, negotiation techniques, and more about insurance companies and their claim process.
Please see more answers to recent personal injury and auto accident questions below:
---
For a Free Review of Your Case
Please Call (866) 878-2432
---