Ask an Attorney a Question for FREE!
Subrogation of Rights
Part II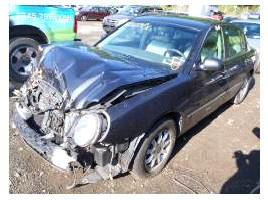 Insurance carriers will tell you that they are entitled to subrogation of rights, and therefore they can do as they please with them.
They will however acknowledge that the rights of recovery for deductibles are yours, so you should try to collect your deductible yourself.
Some insurance carriers will mention this so they do not have to keep on sending you letters regarding the progress of their recovery and so they do not have to continue on servicing the claim (additional time and money spent on their part).
This is partially true. You do not have subrogation of rights to the money they recover for the damages, but your policy does.
What does that mean?
You must always keep in mind that your policy is an asset, just like your bank account.
When you are in trouble, people go after your assets and in the case of car accidents, your auto policy (the first asset they look for).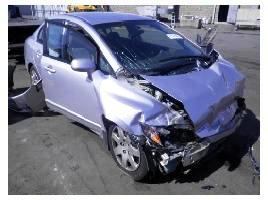 In addition, just like your bank account, you have to be informed of what is happening with your account, what money comes in and what money goes out.
Keep your carrier on their toes. Make sure they report to you regarding the status of the subrogation, and make sure they are pursuing the responsible party.
Another thing to keep in mind regarding the subrogation of damages is "who is the responsible party?" Why?
If your mother (or father) backs up into your vehicle and causes damages, then your insurance will pay for the damages to your car, and then they will go after your mother whether she has insurance or not.
If she does not have insurance, your insurance company will send her to collections and try to do everything to get the money they paid back (it will make no difference that she is your mother).
The only people your company will not subrogate are actual members of the household (the people living with you).
This situation may seem odd but it does occur, and often.
I saw a situation where the father operated an old tractor, backed up and hits the insured's truck (his son).
This happened on the dad's property. The tractor never leaves that property so it had no insurance in it.
The insured had to eat the loss (over $7000) because he did not want the insurance company going after his dad.
Insurance companies know this and it is a way for them to not pay claims. They will use this clause with that objective in mind.
Read Subrogation of Rights Page I
Click below for an explanation of insurance coverages and terms:
Automobile Liability Insurance or Liability Page 1
Automobile Liability Insurance or Liability Page 2

Automobile Medical Payments or Personal Injury Protection (PIP) Page 1
Automobile Medical Payments or Personal Injury Protection (PIP) Page 2

Collision Coverage (Protection Against Loss to the Auto) Page 1
Collision Coverage (Protection Against Loss to the Auto) Page 2
Comprehensive Coverage (Protection Against Loss to the Auto) Page 1
Comprehensive Coverage (Protection Against Loss to the Auto) Page 2

Under or Uninsured Motorist Property Damage (UMPD) Page 1
Under or Uninsured Motorist Property Damage (UMPD) Page 2

Under or Uninsured Motorist Bodily Injury (UMBI)

Rental Reimbursement or Loss of Use Coverage Page 1
Rental Reimbursement or Loss of Use Coverage Page 2
Restoration Coverage

Towing and/or Road Assistance Coverage (Emergency Packages)
Insurance Clauses and Terms
Overview
Actual Cash Value or ACV
Additional Insurance Clause
Cancellation of Coverage Clause
Choice of Law Clause
Forum Selection Clause

Duty to Cooperate Clause
Duty to Report Losses Clause
Financial Responsibility Clause
Insurable Interest Concept
Interpretation of the Policy Concept
Mandatory Arbitration Clause
Mitigation of Damages Clause
Non Duplication of Benefits Clause
Proof of Loss Clause
Promissory Estoppel Concept
Reservation of Rights Concept
Reasonable and Necessary Clause
Right of Appraisal Clause
Right of Settlement Clause
Rights of Counsel Concept
Subrogation of Rights Clause Part I
Subrogation of Rights Clause Part II
Statute of Limitations Concept
Replacement Cost Value
Restoration Coverage
Transfer of Benefits Clause
---
For a Free Review of Your Case
Please Call (866) 878-2432
---