Ask an Attorney a Question for FREE!
Oklahoma Insurance Laws
Oklahoma insurance laws require all vehicle owners to carry liability insurance. In the event of an accident for which you are responsible for, liability insurance will provide payment for the medical expenditures of the other party and the reparation costs of his vehicle.
What is Your Case Worth in Oklahoma?
Ask a Lawyer Now!
The state of Oklahoma requires you to carry 25/50/25 coverage as liability insurance. This means that your insurance provider must protect you at a minimum of:
Twenty-five thousand dollars ($25,000) as coverage for bodily injury to or death of a person in a single accident
Fifty thousand dollars ($50,000) as a combined coverage for bodily injury to or death of two or more persons in any single accident (This is subject to a double limit of twenty-five thousand dollars ($25,000) per person per accident.)
Twenty-five thousand dollars ($25,000) as coverage for the damage to or destruction of the property of others in any single accident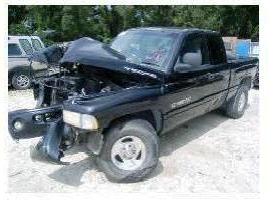 Comprehensive and Collision coverage is not one of the state's insurance requirements, unless of course your vehicle is still under an auto loan. If you get into an accident for which you are liable and you do not possess collision coverage, you will be entirely responsible for the repair of your vehicle. Avoid this situation and purchase Comprehensive and Collision coverage for your vehicle under lien.
Oklahoma Insurance Laws requires its drivers to provide evidence of Financial Responsibility in the following circumstances:
Upon request when pulled over by a traffic enforcer
Upon request of a police officer at the time of an auto collision
When registering or renewing a vehicle
When acquiring a driver's license
In Oklahoma, failure to present proof of insurance is considered "driving without insurance" which is an offense against the state.
To make sure that motorists continue to satisfy the Financial Responsibility requirements of the state, Oklahoma Insurance laws obligate all insurance providers in the area to alert the Department of Public Safety if a person has his insurance cancelled 180 days from the starting date of the said policy. After which, the Department of Public Safety will make contact with the said person at the address he has indicated on his file. He is given 30 days to reply to the Department of Public Safety confirming that he still carries proper insurance. He is to provide a proof of insurance along with his confirmation to the Department of Public safety.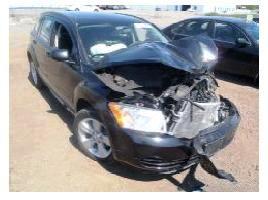 Starting December 1, 2008, all insurance companies are mandated to provide information to the Department of Public Safety whether a vehicle is in observance with the minimum insurance limits set by Oklahoma Insurance Laws. They are to do so via an insurance verification system that is available online.
Penalties for non-compliance with Oklahoma Insurance Laws include the suspension of driver's license and suspension of vehicle registration. Also, the offender could be fined up to $350, be sent to jail for 30 days or both.
You may think that the sanctions for a lapse in insurance are harsh. But in Oklahoma, the sanctions for driving without insurance are far more severe. Be sure you are on top of paying your premium and never forget to keep your insurance card in your vehicle.
Oklahoma Insurance Laws
Jurisdiction

Modified Comparative Fault -- 50 Percent Bar

Liability Insurance required?
Yes
Personal injury liability maximum for one person injured in an accident.
$25,000
bodily injury liability maximum for all injuries in one accident.
$50,000
property damage liability maximum for one accident.
$25,000
PIP required?
No
No-fault state?
No
Uninsured motorist coverage required?
No
Bodily Injury Statue Of limitations
2 Years
Property Damage Statute of Limitation
2 Years
Small Claims Court Maximum Limit
$6,000
Back to all 50 states insurance laws and regulations.
For a Free Review of Your Case
Please Call (866) 878-2432
---