Ask an Attorney a Question for FREE!
South Dakota Insurance Laws
To drive legally in the state, all motorists must carry auto liability insurance coverage. The state has made this insurance coverage mandatory so as to enforce financial responsibility amongst its motorists. A person is believed to be financially responsible if he is able to cover for all the damages caused in an accident for which he is deemed liable for.
What is Your Case Worth in South Dakota?
Ask a Lawyer Now!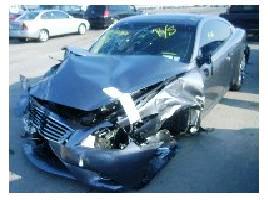 Ensuing damages that a person must cover include medical bills for bodily injury to others and repair costs for the damaged property of others. The state adapts a Tort system. Here, a party must first be found responsible for causing an accident. The said party is then mandated by South Dakota Insurance laws to shoulder all the resulting damages. It is for this that the state has declared auto liability insurance compulsory.
State Regulation for Insurance Minimums
* as mandated by South Dakota Insurance laws
A minimum of $25,000 per individual for bodily injury caused per accident for a total of $50,000 per accident
Provides protection against any claims made against you for bodily injury you caused to another individual
A minimum of $25,000 per accident for property damage caused
Provides protection against any claims made against you for damages you caused to another person's property and/or a car rental you used on an interim basis
A minimum of $25,000 per individual per accident for a total of $50,000 per accident as uninsured motorist coverage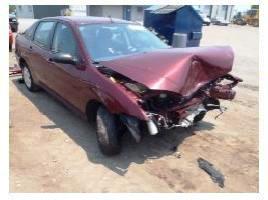 Provides protection against bodily injuries you incur out from a collision with a motorists with no insurance, this is WILL NOT cover for damages to your motor vehicle (a separate insurance coverage will cover for property damages you incur)
South Dakota differs from North Dakota because it does not require its motorists to carry Personal Injury Protection coverage or PIP coverage. This is of course the case because South Dakota is not a No-Fault state, which is the case for North Dakota. In SD, the No-Fault policies do not apply.
Given the cost of today's vehicle repairs and medical treatments, it is highly recommended that vehicle owners purchase higher insurance coverages than the minimum insurance requirement of the state.
Taking into consideration a worst case scenario is a practical technique in determining the levels of insurance coverage you should include in your auto policy. If you are deemed liable for a certain auto collision and your insurance coverage is less than the amount needed to fully compensate the damages of the other party then you could be sued to make up for the difference.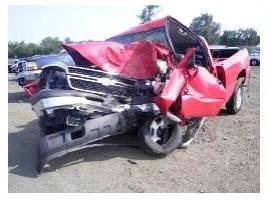 In like manner, you should take into account all your assets when determining the insurance coverage you should purchase.
Make sure you are adequately protected. Prepare for a situation where you might get involved with an uninsured driver. Here, you cannot go after his assets for he has none to begin with.
You may opt to purchase higher Uninsured Motorist coverage to protect yourself against damages you might incur in an accident with an uninsured. In the event of an auto collision where you are the damaged party, you are required by South Dakota Insurance laws to provide proof of insurance stating that you had ample coverage.
South Dakota Insurance Laws
Jurisdiction

Pure Comparative Fault

Liability Insurance required?
Yes
Personal injury liability maximum for one person injured in an accident.
$25,000
bodily injury liability maximum for all injuries in one accident.
$50,000
property damage liability maximum for one accident.
$25,000
PIP required?
No
No-fault state?
No
Uninsured motorist coverage required?
Yes
Bodily Injury Statue Of limitations
3 Years
Property Damage Statute of Limitation
6 Years
Small Claims Court Maximum Limit
$8,000
Back to all 50 states insurance laws and regulations.
For a Free Review of Your Case
Please Call (866) 878-2432
---