Ask an Attorney a Question for FREE!
Hawaii Insurance Laws
Hawaii insurance laws - Vehicle accidents happen every day. The National Highway Traffic Safety Administration (NHTSA) records show that around 161 serious cases of vehicle accidents took place in the roads of Hawaii in 2006.
What is Your Case Worth in Hawaii?
Ask a Lawyer Now!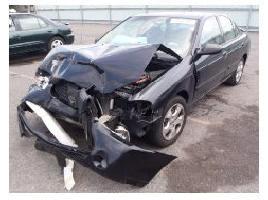 The numbers of accidents this year may be within range of those in 2006. Hawaii insurance laws specify mandatory insurance coverages to address this every day problem of the state.
For most people, auto insurance is an unpleasant subject. It is because one has to talk about the possibility of a vehicular accident, the injuries involved and even serious casualties resulting from it. But despite the unease linked to the subject, it is necessary to have one's insurance needs settled. If you are not insured, you could be forced to spend huge amounts of money to cover for both your damages and that of the other persons' involved in the accident. This could consume all of your finances. You might end up broke. Therefore, it is important that you know the insurance coverages you need to protect you from this risk.
To drive legally in Hawaii, state insurance laws require its drivers to have motor vehicle insurance. Also, Hawaii Insurance Laws direct that the vehicle insurance identification card (also known as Proof of Insurance) should be kept in the vehicle at all times. Like in other states, failure to present this insurance ID will cost you a traffic citation and even a fine.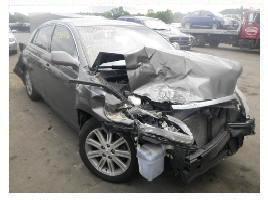 If authorities discover that you have not insured your motor vehicle, you will have to give up your car's registration certificate and license plates the county director of finance. Without these pertinent materials you will no longer be able to drive your automobile.
The state of Hawaii is a "no-fault state". In other words, your insurance provider will have to cover your medical expenses and that of your passengers' up to the Personal Injury Protection (PIP) coverage limit. Also, a lawsuit cannot be filed against you unless there are serious fatalities in the accident. Likewise, you cannot sue unless there are no critical injuries involved. Note that "no-fault" applies to bodily injuries alone and not to property damage. Therefore, the at-fault driver will have to cover for the property damage, including vehicle damage.
The minimum auto policy coverage for you and your passengers is $10,000 per person for the personal injury protection (PIP) coverage. This will shoulder the medical and rehabilitative expenses.
Hawaii Insurance Laws say that the auto policies issued in the state should have the following compulsory insurance coverages:
$20,000 per person/$40,000 per accident for bodily injury liability coverage
$10,000 per accident for property damage liability coverage
The above insurance minimums are meant to cover the expenses of the injured party in the event you are found to be at-fault in the collision.
Your insurance provider, through your insurance agent, should explain to you all the insurance coverages they offer. They should help you decide which of the coverages cater to your needs best.
Hawaii insurance laws can be different from the insurance regulations of other states. The table below will give you a good summary of the Hawaii insurance laws and regulations.

Hawaii Accident Laws
Jurisdiction
Modified Comparative Fault -- 51 Percent Bar
Liability Insurance required?
Yes
Personal injury liability maximum for one person injured in an accident.
$20,000
bodily injury liability maximum for all injuries in one accident.
$40,000
property damage liability maximum for one accident.
$10,000
PIP required?
Yes
No-fault state?
Yes
Uninsured motorist coverage required?
No
Bodily Injury Statue Of limitations
2 Years
Property Damage Statute of Limitation
2 Years
Small Claims Court Maximum Limit
$3,500
Back to all 50 states insurance laws and regulations.
For a Free Review of Your Case
Please Call (866) 878-2432
---