Ask an Attorney a Question for FREE!
Florida Law for Auto Insurance and Accidents
Florida Accident law requires every driver in the state to take action to prevent a car accident from happening. Failing to try to prevent an auto collision from taking place is considered grounds for negligence.
What is Your Case Worth in Florida?
Ask a Lawyer Now!
If you sustained injuries from an auto accident, it is best that you seek advice from an experienced lawyer in your area so you will be compensated to the amount that is due you. Without the help of an attorney, you might be cheated with a settlement amount that is not nearly enough to cover for all your losses.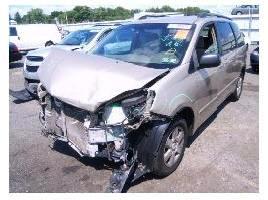 The Florida Accident law can be so complex, especially when you try to interpret it on your own. Florida is one of the few states that have different rules for collisions involving trucks and for collisions involving the standard motor vehicles (such as cars and motorbikes).
You have to stay current on both guidelines to be adequately prepared against possible auto accidents.
Florida is a "No-Fault" state. This means that in the event of an auto accident, the insurance providers will have to cover the damages of each of their respective insureds.
This state law forces motorists in Florida to carry their own insurance policy; else they will have to cover for their losses (from both bodily injuries to property damage) on their own.
Now if a motorist carries an extensive health insurance or is covered under a disability policy that can sufficiently cover the motorist in the event of an accident, the said motorist is no longer required by the state to carry auto liability insurance.
In a No-Fault system, an injured party must use his own insurance policy to cover for his losses. This is the case regardless of who was at fault for the collision.
If the injured party does not carry insurance of any kind (neither auto liability insurance nor health insurance), he cannot take legal action against the other driver for the losses he incurred.
The only case where the Florida Accident law allows an injured party to sue the other driver is when there are injuries sustained that are so severe as to cause the loss of any bodily function, an extreme defacement or the death of a person.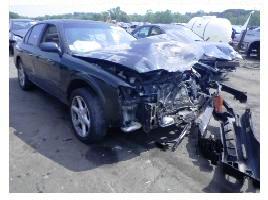 For the first two severe injuries, the injured party can take legal action only when the said injuries are found out to be of a permanent nature. In a No-Fault state, future damages, as well as pain and suffering are not taken into account.
By the Florida Accident law, accidents involving trucks are not covered under the "No-Fault" system. Truck accidents are so complex that it is very difficult to determine liability for the collision.
On top of that, the federal government regulates truck operation in the state and they can also be involved in the proceedings.
Truck owners are mandated by state law to carry insurance ranging from $750,000.00 to $5,000,000.00. When involved in a truck accident in Florida, it is best that you seek the advice of a competent attorney.
Florida Accident Law
Jurisdiction
No Fault State
Liability Insurance required?
Yes
Personal injury liability maximum for one person injured in an accident.
$10,000
bodily injury liability maximum for all injuries in one accident.
$20,000
property damage liability maximum for one accident.
$10,000
PIP required?
Yes
No-fault state?
Yes
Uninsured motorist coverage required?
No
Bodily Injury Statue Of limitations
4 Years
Property Damage Statute of Limitation
4 Years (2 years for wrongful death or medical malpractice)
Small Claims Court Maximum Limit
$5,000
Back to all 50 states insurance laws and regulations.
For a Free Review of Your Case
Please Call (866) 878-2432
---