Ask an Attorney a Question for FREE!
Illinois Insurance Laws
Illinois Insurance Laws - when you decide to move to another state, let us say Illinois; expect to see a difference in mandatory state insurance laws. You may want to find a local agent of your insurance provider so you can be sure the coverages you presently have meet the minimums of the state you transferred to. Illinois insurance laws require its drivers to have Bodily Injury Liability, Property Damage Liability, and Uninsured Motorist Bodily Injury coverages.
What is Your Case Worth in Ilinois?
Ask a Lawyer Now!
Below are the required coverages in the state of Illinois, as well as their corresponding minimum limits.
$20,000 for Bodily Injury Liability Coverage per person per accident
$40,000 for the total Bodily Injury Liability Coverage per accident
$15,000 for Property Damage Liability Coverage
$20,000 for Uninsured/Underinsured Motorist Bodily Injury Coverage per person
$40,000 for the total Uninsured/Underinsured Motorist Bodily Injury Coverage per accident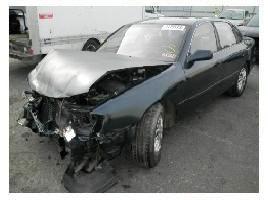 Illinois Insurance Laws state that if an insured decides to increase the coverage limits of the Uninsured Motorist (UM) coverage on his auto policy, he must also raise the coverage limits of his Underinsured Motorist (UIM) coverage to the same amount as that of the UM coverage. For simplicity, most insurance companies offer the Underinsured and Uninsured Motorist Bodily Injury coverages as a single package. The Illinois insurance minimums are known as the 20/40/15 insurance coverage with 20/40 UM limits.
Illinois uses the "at-fault" system. It handles accidents differently from some states in the country. In this state, fault is assigned in an accident. The at-fault driver and his insurance provider will be held liable by the court to shoulder all damages and injuries ensuing from the accident.
Picking the right insurance company and the right insurance coverages can be quite a task to do, especially if you have no idea where to start. Here are some useful tips to help you shop for your auto policy.
Look for an insurance company with good reputation. You may visit the official website of your state's Department of Insurance to get yourself a list of the licensed insurance providers in the area. Unlicensed providers are not bound by Illinois Insurance Laws to participate in the Insurance Guaranty Fund. This fund is meant to protect the insured in the event their licensed insurance company gets broke.
Contact a reputable agent. You may look through the yellow pages or ask relatives for contact numbers of an insurance agent they trust. You may verify the license status of that particular agent by visiting the official website of Illinois' Department of Insurance. The section on Producer Licensing Record of the Producer Information in the website can be especially helpful.
Shop for auto insurance wisely. Since auto policies are expensive, you have to know what coverages you are purchasing. Make sure these meet the requirements of Illinois Insurance Laws. You should pick out the best coverages at the best price. To do this, get more than one insurance quote. Do not be forced into purchasing an auto policy merely by highly persuasive sales strategies.
Illinois insurance laws can be different from the insurance regulations of other states in the country. The table below will give you a good summary of the essential insurance regulations in Illinois.
Illinois Insurance Laws
Jurisdiction
Modified Comparative Fault -- 51 Percent Bar
Liability Insurance required?
Yes
Personal injury liability maximum for one person injured in an accident.
$20,000
bodily injury liability maximum for all injuries in one accident.
$40,000
property damage liability maximum for one accident.
$15,000
PIP required?
No
No-fault state?
No
Uninsured motorist coverage required?
Yes
Bodily Injury Statue Of limitations
2 Years
Property Damage Statute of Limitation
5 Years
Small Claims Court Maximum Limit
$10,000
Back to all 50 states insurance laws and regulations.
For a Free Review of Your Case
Please Call (866) 878-2432
---