Ask an Attorney a Question for FREE!
Maryland Insurance Laws
The Department of Insurance of Maryland manages the insurance business in the state. It is the job of the department to make sure that the insurance providers as well as the insureds follow Maryland Insurance Laws.
What is Your Case Worth in Maryland?
Ask a Lawyer Now!
The department's regulation extends to liability insurance policies and property insurance policies. Liability insurance provides coverage for damages to personal property and for medical bills that the insured has incurred due to the negligence of the at-fault party. Property insurance policies provide coverage for the insured's home, auto and business up to the policy limit.
Bodily Injury Liability Coverage and Property Damage Liability Coverage
Upon the purchase of these insurance coverages from an insurance company, the purchaser agrees to pay a premium in exchange for protection from specified losses and damages. The insurer is obliged to protect the insured from medical bills and property damages so long as coverage exists. There can also be coverage under this policy even if the insured is at-fault and even in collisions with fixed/stationary objects.
Bodily Injury liability coverage compensates the other party for the injury or death incurred due to the negligence of the insured. Property Damage liability coverage, on the other hand, compensates the other party for damages to their vehicle and personal property for which the said damages the insured is liable for.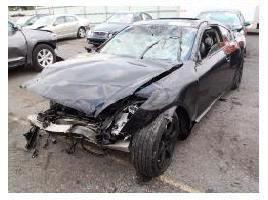 Coverages offered are subject to policy limits. The state minimums as required by Maryland Insurance Laws are as follows:

at least $20,000 per person and $40,000 per accident as bodily injury liability coverage
at least $15,000 as property damage liability coverage
Uninsured Motorist Coverage
This coverage protects the insured from damages like injury, death and property damage incurred due to another party's negligence when the other party has no insurance.
By this, you can make a third party claim against your own policy and are entitled to the same protection as what you are protecting other motorists for. The state of Maryland requires its motorists to have a minimum of $20,000 of uninsured motorist bodily injury coverage per person, $40,000 bodily injury liability per accident and $15,000 for property damage.
Personal Injury Protection Coverage

This is another one of Maryland's insurance requisite coverages. This will pay for the reasonable medical treatments the insured gets because of a collision, regardless if the insured was at fault or not. Examples of medical treatments that are subject to coverage are medical care, hospitalization and ER visits. Maryland insurance laws require a minimum PIP coverage of $2,500.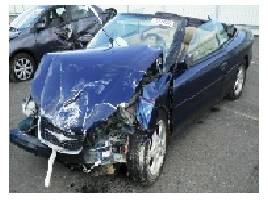 PIP protection extends to the passengers and the driver, whether related to the policyholder or not. PIP coverage may also be used as a supplement to your already existing medical insurance.
How injured parties collect compensation for damages incurred depends on which fault system is involved. The comparative fault system a particular state follows is either one of three basic types: contributory, pure, and modified negligence.
Maryland is one of the five states that recognize the pure contributory negligence rule, wherein a damaged party cannot recover any damages if the damaged party is even 1 percent at fault.
Maryland Insurance Laws
Jurisdiction
Pure Contributory Negligence
Liability Insurance required?
Yes
Personal injury liability maximum for one person injured in an accident.
$20,000
Bodily injury liability maximum for all injuries in one accident.
$40,000
Property damage liability maximum for one accident.
$15,000
PIP required?
Yes
No-fault state?
No
Uninsured motorist coverage required?
Yes
Bodily Injury Statue Of limitations
3 Years
Property Damage Statute of Limitation
3 Years
Small Claims Court Maximum Limit
$5,000
Back to all 50 states insurance laws and regulations.
For a Free Review of Your Case
Please Call (866) 878-2432
---