Ask an Attorney a Question for FREE!
West Virginia Insurance Laws
West Virginia is one of the many states that strictly enforce insurance laws. You are required to carry the standard auto liability insurance on vehicles you drive in the state. It is your responsibility to present a proof of insurance to a police officer when it is asked of you.
What is Your Case Worth in West Virginia?
Ask a Lawyer Now!
This is very important especially when you get pulled over for a driving violation or when you get into an auto accident.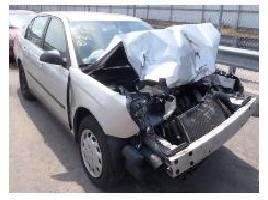 West Virginia Insurance laws enforce heavy fines and penalization for both the civil judgment for failure to carry proper insurance and through fines levied by the Department of Motor Vehicles. Keep your insurance card or any other proof of insurance you have on your vehicle at all times.
According to state regulation, vehicle owners should be insured with the minimum liability coverage required by the state before they are allowed to register their vehicle. You will be required to sign a document that verifies that you carry proper auto insurance and that you have met West Virginia's requirements for auto insurance.
Below are the insurance standards set by West Virginia Insurance laws. You may use these minimum limits as the starting point for your insurance coverage. But, it is highly recommended that you purchase much higher limits than these. These state limits only serve as mandatory minimums and as guides. To have adequate coverage, talk with your insurance agent to know the levels of insurance coverage that meet your specific needs.
West Virginia Auto Liability Insurance Requirements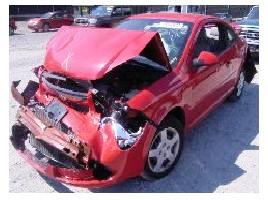 at least $10,000 for property damage liability coverage in a single occurrence
at least $20,000 for bodily injury or death of an individual up to $40,000 for bodily injury or death of two or more persons in a single occurrence
By West Virginia state regulation, auto liability insurance is not compulsory for off-highway vehicles.
There are other exemptions to the above state limits though. If you own motor vehicles like RVs or antique autos, you might not be obligated to have the above insurance limits. Check with the West Virginia Department of Motor Vehicles for an updated list of the exemptions.
You may be one of those vehicle owners that are qualified for a seasonal insurance policy.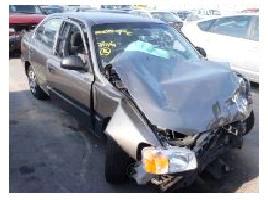 A seasonal insurance policy is one that you can purchase for a vehicle that you use only at certain months of a year for every year on a regular basis. West Virginia insurance laws allows for this type of coverage to be issued to its motorists. Examples of vehicles that you may use seasonally are campers that you use when on a holiday vacation, vehicles that you use only on hunting seasons, antique cars during an annual car show, farm equipment or your motorcycle.
If you qualify for a seasonal insurance policy, you are only obligated to have the vehicle insured on certain parts of the year that the vehicle is used. At the time when the vehicle is not being used, you are required to provide the West Virginia Department of Motor Vehicles with a Seasonal Statement of Insurance (form WV-4B).
West Virginia Insurance Laws
Jurisdiction

Modified Comparative Fault -- 50 Percent Bar

Liability Insurance required?
Yes
Personal injury liability maximum for one person injured in an accident.
$20,000
bodily injury liability maximum for all injuries in one accident.
$40,000
property damage liability maximum for one accident.
$10,000
PIP required?
No
No-fault state?
No
Uninsured motorist coverage required?
Yes
Bodily Injury Statue Of limitations
2 Years
Property Damage Statute of Limitation
2 Years
Small Claims Court Maximum Limit
$5,000
Back to all 50 states insurance laws and regulations.
For a Free Review of Your Case
Please Call (866) 878-2432
---