Ask an Attorney a Question for FREE!
Louisiana Insurance Laws
To drive legally in the state, Louisiana Insurance Laws require drivers to be in possession of a number of documents. You may check the official website of the Louisiana Office of Motor Vehicles to get the latest list. Important documents include your driver's license, the car registration, ID cards and proof of insurance.
What is Your Case Worth in Louisiana?
Ask a Lawyer Now!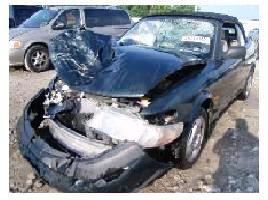 It is a requisite that you carry liability coverage on all your vehicles to be able to drive them in Louisiana. Liability coverage will cover for property damages or personal injuries incurred by other people for which you are legally liable for. The payment issued by your insurance company to the injured is only up to your auto policy's limit. For this, Louisiana Insurance Laws require you to carry 15/30/25 limits in Liability Coverage. This means that $15,000 will cover for bodily injury to one person, $30,000 will cover for total bodily injury (to more than one person) in a single accident, and $25,000 will cover for damages to someone else's vehicle or other property.
Liability coverage will protect you, your family (household members) and others who are driving your automobile with your consent. In addition, it also protects you and household members when driving motor vehicles other than your car. Such vehicles include private automobiles and rental passenger cars. Remember that company cars and other non-owned cars accessible to you are not covered in your Liability Insurance Coverage.
Under Louisiana Insurance Laws, failure to carry liability insurance when driving is a grave offense. Uninsured motorists are subjected to penalty charges, restricted recovery of damages incurred, and impoundment of the uninsured automobile. Drivers who are unable to provide proof of insurance to traffic enforcers can have any of the three consequences:
Impoundment of uninsured vehicle
When caught without insurance, the traffic enforcers are given authority by state law to impound the vehicle immediately.
Confiscation of the license plates
Traffic enforcers may also remove the license plates of the uninsured vehicle.
Tagged by the enforcer
An officer may choose to attach a yellow sticker to the back of the uninsured vehicle. The driver is given three days to present a proof of insurance to the Office of Motor Vehicles. If after three days he still hasn't presented proof of insurance, his vehicle can be impounded.
Other than presenting his proof of insurance and paying his penalty charges, an offender also has to clear all towing and reinstatement fees before he can retrieve his vehicle. The penalty charges are anywhere from $75 to $100 on the first offense, $100 to $250 on the second offense and up to $700 on each one after that.
Louisiana Insurance Laws have the "No Pay, No Play" policy. Under this policy, uninsured motorists are banned from recovering fully all the damages incurred in the accident, regardless of who was at fault. Specifically, they are prohibited from recovering the first $25,000 in property damages and the first $15,000 in personal injuries. Also, this policy has a stipulation that allows one to waive one's rights to make a legal claim for pain and suffering if he chooses to carry economic-only uninsured motorist coverage.
Louisiana Insurance Laws
Jurisdiction
Pure Comparative Fault
Liability Insurance required?
Yes
Personal injury liability maximum for one person injured in an accident.
$15,000
Bodily injury liability maximum for all injuries in one accident.
$30,000
Property damage liability maximum for one accident.
$25,000
PIP required?
No
No-fault state?
No
Uninsured motorist coverage required?
No
Bodily Injury Statue Of limitations
1 Years
Property Damage Statute of Limitation
1 Years
Small Claims Court Maximum Limit
$3,000
Back to all 50 states insurance laws and regulations.
For a Free Review of Your Case
Please Call (866) 878-2432
---