Ask an Attorney a Question for FREE!
Ohio Insurance Laws
Ohio Insurance Laws make it illegal for vehicle owners to drive without insurance or without evidence of financial responsibility. The former you can purchase from an insurance provider recognized by the state. The latter you can be eligible for so long as you meet the state's requirements for self-insurance. It is also against the law to allow others to drive your vehicle without proper insurance.
What is Your Case Worth in Ohio?
Ask a Lawyer Now!
To comply with Ohio's state laws, be sure you have the following minimum coverages.
Minimum Insurance Requirements in the State of Ohio
If you purchase an auto insurance policy: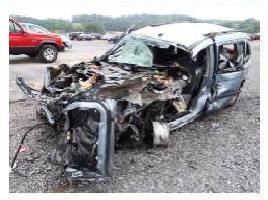 Remember that an auto insurance policy is issued to every motor vehicle. For this, an insurance provider issues a different insurance card to every vehicle insured.
Bodily Injury Liability Coverage - $12,500 bodily injury per person for a total of $25,000 bodily injury for two or more people in any one accident
Property Damage Liability Coverage $ 7,500 for property damage in any one accident
If you apply for Proof of Financial Responsibility
Secure any one of the following.
A certificate of Evidence of Financial Responsibility on a form issued by the Bureau of Motor Vehicles of the state of Ohio signifying that funds or government bonds amounting to $30,000 has been deposited to the Office of the Treasurer
A certificate of bond provided by the Bureau of Motor Vehicles of Ohio amounting to $30,000 that is duly signed by two persons who each own real estate with an equivalent value of $60,000 minimum
Evidence of self-insurance issued by the Bureau of Motor Vehicles of Ohio to those entities who own more than 25 vehicles registered under their name or under a company's name
A certificate of bond amounting to $30,000 issued by a licensed insurance company in the state of Ohio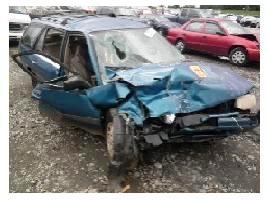 Do not settle for just the minimum insurance coverages required by Ohio Insurance Laws. Be covered for a much higher amount than that. The value of your assets will help you decide on the insurance coverage you should carry. The assets referred to here are those you might lose in case you get involved in an auto accident. Purchase an insurance coverage that is high enough to protect all your assets and yourself. Remember that in the event of an accident, if your insurance limits are not enough to shoulder all of the damages of the other party, state laws allow the other party to take any assets you have to cover for their losses. With a higher (and adequate) insurance coverage, you are protected from this scenario.
By Ohio Insurance Laws, the state shall follow a Tort System. This means that if you get involved in an auto collision in the state of Ohio, a party must first be found liable for causing the accident. The party deemed responsible for the accident is then obliged by state law to pay for all the ensuing losses. The handling of the losses in the accident is usually done through the at-fault party's insurance provider.
Ohio Insurance Laws
Jurisdiction

Modified Comparative Fault -- 51 Percent Bar

Liability Insurance required?
Yes
Personal injury liability maximum for one person injured in an accident.
$12,500
bodily injury liability maximum for all injuries in one accident.
$25,000
property damage liability maximum for one accident.
$7,500
PIP required?
No
No-fault state?
No
Uninsured motorist coverage required?
No
Bodily Injury Statue Of limitations
2 Years
Property Damage Statute of Limitation
2 Years
Small Claims Court Maximum Limit
$3,000
Back to all 50 states insurance laws and regulations.
For a Free Review of Your Case
Please Call (866) 878-2432
---