Ask an Attorney a Question for FREE!
Tennessee Insurance Laws
Tennessee Insurance laws have their foundation on a Tort System. In Tennessee, a party must first be found liable for causing an accident and the said party will pay for all the resulting damages. Failure to shoulder all damages caused will result to heavy fines or incarceration. The responsible party is required by state law to appear before a judge.
What is Your Case Worth in Tennessee?
Ask a Lawyer Now!
To adhere to Tennessee Insurance laws, a vehicle owner is mandated to show evidence of financial responsibility upon request of authorities. The compulsory minimum level of insurance coverage in the state of Tennessee is shown below.
Mandatory Insurance Minimum Limits in the State of Tennessee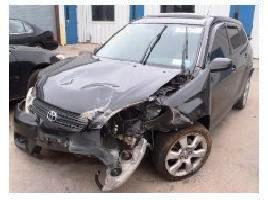 Bodily Injury Liability Coverage
- $25,000 as compensation for the death or bodily injury of any one person in any one accident
- $50,000 as compensation for the bodily injury sustained by all persons in any one accident
Property Damage Liability Coverage
- $10,000 as coverage for any one accident
Driving without insurance in Tennessee is considered a serious offense against the state. State law requires you to satisfy the state's minimum liability insurance limits for auto insurance policies for as long as you operate your vehicle within Tennessee. You are required to present proof of insurance upon the request of a law enforcer. Your Insurance Identification Card issued to you by your insurance company is already sufficient proof.
When pulled over for a traffic violation or for a safety check, you are required to present your Insurance Identification Card to the police officer together with your driver's license. When issued a citation or when given a traffic ticket, you should also bring your card to court. Appearance in front of a judge by a driver cited with a misdemeanor is mandatory in Tennessee.
Insurance companies issuing auto insurance policies in the state are required by Tennessee insurance laws to inform the Department of Motor Vehicles (DMV) of any lapses in insurance policies, policy cancellations and non-renewals. Failure to present proof of insurance to a traffic enforcer even when the vehicle is insured is still considered "driving without insurance."
The sanctions for this offense include the barring of vehicle registration renewals, revocation of driving privileges and heavy fines. The sanctions for failure to have a valid driver's license and to carry proper insurance are quite severe in Tennessee. You can be sent to jail or have your vehicle impounded with this violation.
It is highly recommended that you purchase higher liability coverages other than Collision and Comprehensive coverage so that you are better protected against losses in case of an accident.
The higher the limits of insurance coverage you purchase, the less likely the chances you will pay out of your own pocket or be sued by a damaged party.
Those who fail to carry proper insurance coverage violate the Tennessee Insurance laws and are thus subject to heavy fines, suspension of driving privileges and/or impoundment of motor vehicle.
Purchase a coverage that not only satisfies the state insurance limits but also one that can protect you from losses. Most experts agree that in Tennessee, coverage of 100/300/100 is barely sufficient.
Tennessee Insurance Laws
Jurisdiction

Pure Comparative Fault

Liability Insurance required?
Yes
Personal injury liability maximum for one person injured in an accident.
$25,000
bodily injury liability maximum for all injuries in one accident.
$50,000
property damage liability maximum for one accident.
$10,000
PIP required?
No
No-fault state?
No
Uninsured motorist coverage required?
No
Bodily Injury Statue Of limitations
1 Years
Property Damage Statute of Limitation
3 Years
Small Claims Court Maximum Limit
$10,000
Back to all 50 states insurance laws and regulations.
For a Free Review of Your Case
Please Call (866) 878-2432
---