Ask an Attorney a Question for FREE!
South Carolina Insurance Laws
Under South Carolina Insurance laws, a motorist is required to possess a personal liability insurance to be eligible to apply for or renew his driver's license.
What is Your Case Worth in South Carolina?
Ask a Lawyer Now!
On the driver's license application, the form DL 447, a motorist must certify that the coverage he carries for his vehicle is his own personal liability coverage and not the liability insurance policy of his employer.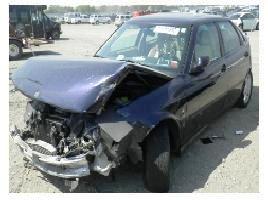 If he does not own a motor vehicle or if the motor vehicle he is using is not garaged in his house, then he can indicate in his driver's license application (the form DL 447) accordingly.
South Carolina defines a minimum limit to the liability insurance coverage its motorists must carry. Below is a summary of the state's insurance requirements.
South Carolina Insurance Requirements
Per Individual Bodily Injury protection of $25,000 minimum
Per Accident Bodily Injury protection of $50,000 minimum
Per Accident Property Damage coverage of $25,000 minimum
This basic coverage mandated by South Carolina Insurance Laws is popularly known as the 25/50/25 insurance coverage.
It is compulsory in South Carolina for motorists to provide a proof of insurance indicating that their vehicle is properly insured – that is, it meets the state minimums. Prior to registering your motor vehicle for the first time or prior to renewing your vehicle's registration, check with your insurance provider to see if your are still covered.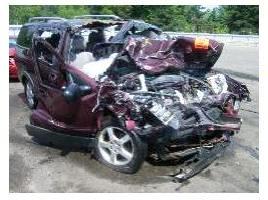 Failure to carry the prescribed liability insurance coverage means suspension of your driver's license and vehicle registration. If you purchased an auto insurance liability policy with a national insurance company, be certain that you inform them of a change of address to South Carolina before you register your vehicle in the state. After you have ensured the existence of your liability coverage, provide the South Carolina Department of Motor Vehicles with the name of your insurance provider.
They will check and verify your auto liability insurance. If they are unable to verify liability coverage, your driver's license and vehicle registration may be deferred.
Failure to provide proof of insurance upon the request of a traffic enforcer is considered a misdemeanor in the state of South Carolina. You may be issued a traffic ticket, be fined a certain amount or be sent to prison.
When given a traffic ticked, you are obliged by South Carolina insurance laws to present a proof of insurance for the motor vehicle within thirty (30) days from the date indicated in the traffic ticket. Failure to present such proof within the allotted grace time means suspension of your driver's license.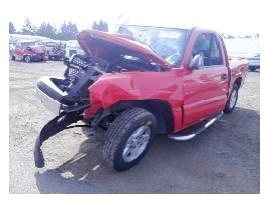 When involved in a traffic accident, the police officer assigned to the case is required by South Carolina Insurance laws to issue the parties involved in the accident with a Notice of Requirement (the form FR-10).
This will confirm if there was indeed auto liability coverage for the collision. Upon the issuance of the form, the motorist involved in the accident is required to present proof of insurance within fifteen days upon the receipt of the FR-10. Failure to do so will result to the suspension of the motorist's driving privileges and vehicle registration.
South Carolina Insurance Laws
Jurisdiction

Modified Comparative Fault -- 51 Percent Bar

Liability Insurance required?
Yes
Personal injury liability maximum for one person injured in an accident.
$25,000
bodily injury liability maximum for all injuries in one accident.
$50,000
property damage liability maximum for one accident.
$25,000
PIP required?
No
No-fault state?
No
Uninsured motorist coverage required?
Yes
Bodily Injury Statue Of limitations
3 Years
Property Damage Statute of Limitation
3 Years
Small Claims Court Maximum Limit
$7,500
Back to all 50 states insurance laws and regulations.
For a Free Review of Your Case
Please Call (866) 878-2432
---