Ask an Attorney a Question for FREE!
Kentucky Insurance Laws
As stated in Kentucky Insurance Laws, all drivers in the area are required to have a basic insurance coverage of 25/50/10. In other words, all drivers should carry a minimum of $25,000 per injured person up to a total of $50,000 per accident for Bodily Injury Liability coverage, and a minimum of $10,000 for Property Damage Liability coverage.

Inability to carry such coverages and failure to present proof of insurance to authorities is a serious offense in Kentucky.
What is Your Case Worth in Kentucky?
Ask a Lawyer Now!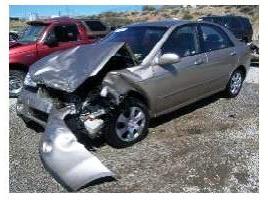 Bodily Injury Liability (minimum of $25,000/$50,000 coverage) will cover for any expenses arising from the injury and/or death of other parties involved in the accident for whose misfortune you are responsible for.

Property Damage Liability (minimum of $10,000 coverage) will cover for any damages you cause to another party's property in the collision. Some insurance providers offer Bodily Injury Liability coverage and Property Damage Liability coverage as a single package. They call this the single limit liability (SLL) coverage.
Kentucky Insurance Laws offer to its drivers the choice to carry Personal Injury Protection (PIP) coverage. This is based on the Choice No-Fault system or Tort system which the state of Kentucky adapts. In the event a driver wishes to carry PIP coverage, the minimum limit is $10,000. Personal Injury Protection coverage will pay for any "out-of-pocket" expenses you incurred because of the accident regardless of who caused the collision.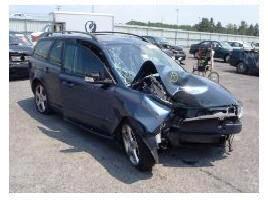 Examples of "out-of-pocket" owed to you by your insurance provider are medical bills, rehabilitation costs, lost wages and also in-house help you had to hire because of your inability to do your chores yourself. You may also choose to add coverage or to have deductibles in your current auto policy.

Under a Choice No-Fault system, your right to file auto-related lawsuits against others and the rights of other parties to file the same against you are limited. But, you may waive your right to sue. Your rejection of your right should be put into writing and must be filed to the Department of Insurance. Remember that as you waive your right, you also lift the restrictions other parties have on suing you. Your rejection will remain active unless you submit a notification to the DOI refuting your prior rejection.
You may want to get Uninsured /Underinsured Motorist Bodily Injury (UM/UIM) coverage. Although not required by Kentucky Insurance laws, UM/UIM can protect you from any injury you incur from a collision with an uninsured or underinsured driver. Consider adding this valuable coverage to your current auto policy.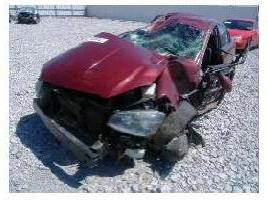 One other important coverage you should think of getting is the Physical Damage auto insurance. This coverage will cover for any and all damages or loss to your motor vehicle. It comes in the form of comprehensive or collision insurance.

These coverages may not be required by Kentucky Insurance laws but, more often than not, your insurance provider will require you to add these to your present auto insurance coverage.
Kentucky insurance laws can be different from the insurance regulations of other states in the country. The table below will give you a good summary of the essential insurance regulations in Kentucky.
Kentucky Insurance Laws
Jurisdiction
Pure Comparative Fault
Liability Insurance required?
Yes
Personal injury liability maximum for one person injured in an accident.
$25,000
Bodily injury liability maximum for all injuries in one accident.
$50,000
Property damage liability maximum for one accident.
$10,000
PIP required?
Yes
No-fault state?
Yes
Uninsured motorist coverage required?
No
Bodily Injury Statue Of limitations
1 Years
Property Damage Statute of Limitation
2 Years
Small Claims Court Maximum Limit
$1,500
Back to all 50 states insurance laws and regulations.
For a Free Review of Your Case
Please Call (866) 878-2432
---