Ask an Attorney a Question for FREE!
Rhode Island Insurance Laws
Every state has different laws for regulating the insurance policies issued in the area. In Rhode Island, the basic insurance requirement is the liability coverage. Proof of Insurance must be presented at certain situations such as when registering a vehicle or when renewing it. This is mandated by Rhode Island Insurance laws.
What is Your Case Worth in Rhode Island?
Ask a Lawyer Now!
To comply with Rhode Island Insurance laws and to avoid sanctions and fees, the following state insurance limits must be carried in every auto policy of every driver in the state.
Minimum Insurance Levels required in the State of Rhode Island:
A Bodily Injury Liability coverage of $25,000 per person per accident.
A Combined Bodily Injury coverage of $50,000 per accident to cover all injured persons
A Property Damage coverage of $25,000 to cover for the repair or replacement of damages to the property of others in the collision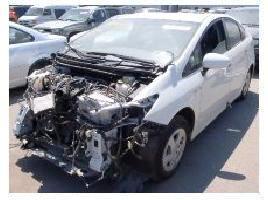 Uninsured/Underinsured motorist coverage, or the UM/UIM coverage, is not a mandatory insurance coverage in Rhode Island. But, it is a recommended insurance coverage since it protects you from damages you might sustain out of a collision with a driver who is in violation of the state insurance laws. Adding this coverage in your present auto policy will not cause you much but the protection it gives you is invaluable.
This will cover for the treatment and medical visitations you might have to go through because of an accident with a driver who either has inadequate insurance or who has no insurance at all.
When driving through the roadways of the state, you are required by Rhode Island Insurance laws to always have with you your proof of insurance. When stopped by a traffic enforcer, it is your duty to present proof of insurance when asked to. Usually, the insurance card your insurance company issued you is sufficient proof.
If you are unable to provide this proof, you will be awarded a traffic citation that obligates you to present a proof of insurance to the state within 15 days after the receipt of the citation. Failure to provide evidence of coverage within the 15-day grace period will result to the suspension of both your driver's license and your vehicle registration.
To have your driver's license and vehicle registration restored, you will have to pay a certain amount as fines and penalties as well as present a proof of insurance for the vehicle.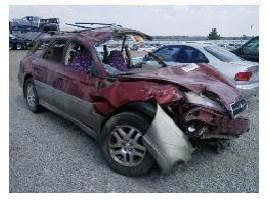 The total fines you pay can amount to more than $500. You are also required by state law to file a Proof of Future Responsibility or SR-22 notice through your insurance provider. This will serve as a guarantee that you will keep proper insurance on your vehicles or else the insurance provider will inform the state that your insurance policy is cancelled or not renewed.
By Rhode Island Insurance laws, the state shall follow a Tort System. When you buy liability insurance, the insurance provider assumes your liability when you cause an auto collision. Laws for Tort Liability then become applicable to any insurance claim made against you.
Rhode Island Insurance Laws
Jurisdiction

Pure Comparative Fault

Liability Insurance required?
Yes
Personal injury liability maximum for one person injured in an accident.
$25,000
bodily injury liability maximum for all injuries in one accident.
$50,000
property damage liability maximum for one accident.
$25,000
PIP required?
No
No-fault state?
No
Uninsured motorist coverage required?
Yes
Bodily Injury Statue Of limitations
3 Years
Property Damage Statute of Limitation
10 Years
Small Claims Court Maximum Limit
$2,300
Back to all 50 states insurance laws and regulations.
For a Free Review of Your Case
Please Call (866) 878-2432
---