Ask an Attorney a Question for FREE!
Washington Insurance Laws
Washington insurance laws require vehicle owners in the state to possess an auto liability insurance policy, a certificate of deposit to the required state limit or a liability bond amounting to a predefined sum. If you own 26 or more motor vehicles you are eligible for self-insurance.
What is Your Case Worth in Washington?
Ask a Lawyer Now!
In Washington, liability insurance is compulsory. If your vehicle is registered in the state or is registered under the Revised Code of Washington (RCW) 46.16, you are mandated to be insured to at least the following insurance standards:
Mandatory Auto Liability Insurance Coverage in the State of Washington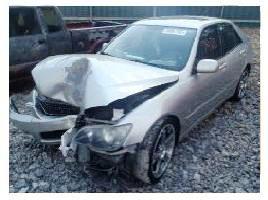 Per Individual Bodily Injury protection of $25,000 minimum to cover for the injury or death
Per Accident Bodily Injury protection of $50,000 minimum to cover for the injury or death of multiple persons
Per Accident Property Damage coverage of $ 10,000 minimum to cover for the repair or replacement of property losses
Washington Insurance laws allow its vehicle owners and auto dealers to opt for Self-Insurance so long as they qualify for the requirements for such. They have to own 26 vehicles or more to qualify. You may file for self-insurance with the Washington State Department of Licensing. You can either post a bond or make use of a certificate of deposit to be self-insured. If you choose to purchase a bond, you must carry the same limits as that of auto liability insurance. If you choose to have a certificate of deposit, you have to deposit $60,000 to the Washington Office of the Treasurer.
The state does not require vehicle owners to purchase auto insurance so long as their vehicle falls under one of the exemptions listed below.
Off-highway motor vehicles; including Motor bikes and mopeds
Antique vehicles and collector autos that are more than thirty (30) years old
Government vehicles and other vehicles for public use; including motor vehicles registered under a common or contract delivery service as designated by the Washington Utilities and Transportation Commission
You are required by Washington Insurance laws to present proof of insurance upon the request of a law enforcer. You are required to carry auto liability insurance on all vehicles you operate on the roadways of the state. Proof of Insurance may be the insurance card issued to you by your insurance provider or a temporary proof of insurance in the absence of the first.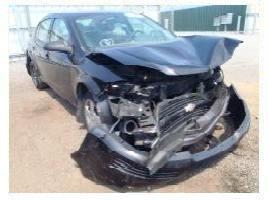 Your insurance identification card must indicate the name of the policyholder or the insured (your name), the name of your insurance provider, the policy number and the effective dates and the expiration of the auto policy. A description of the insured motor vehicle must also be indicated in the insurance identification card.
By Washington Insurance laws, failure to present proof of insurance when requested is considered a traffic violation and the violator is subjected to a fine of $450. Additional fees (like public safety fees and education assessment fees) could also be awarded to the violator in addition to the fine of $450. The additional fees could total to about 70 percent of all the fines.
Washington Insurance Laws
Jurisdiction

Pure Contributory Negligence

Liability Insurance required?
Yes
Personal injury liability maximum for one person injured in an accident.
$25,000
bodily injury liability maximum for all injuries in one accident.
$50,000
property damage liability maximum for one accident.
$10,000
PIP required?
No
No-fault state?
No
Uninsured motorist coverage required?
No
Bodily Injury Statue Of limitations
3 Years
Property Damage Statute of Limitation
3 Years
Small Claims Court Maximum Limit
$5,000
Back to all 50 states insurance laws and regulations.
For a Free Review of Your Case
Please Call (866) 878-2432
---